Handcrafted mosaic mural landscape for wall decoration
Produktdetail
Feedback jetzt
By definition, a handcrafted mosaic mural landscape for wall decoration is a very large image, such as a painting or enlarged photograph, applied directly to a wall or ceiling. In the case of mosaic murals, it is not a painting or a photograph that will be decorating your wall, but a work of mosaic, made from glass or other material.
You have definitely seen a mosaic mural in your life, whether in a hotel, a restaurant, a bathroom, or a museum. A mosaic mural is always a good idea to bring your space to life and give it a nice elegant touch.
Handcrafted mosaic mural landscape for wall decoration which is sharing the good quality of waterproof and clean easily.In the meanwhile,it is high and low temperature resistant,acid-resistant and alkali-resistant.
Here are the technique of mural mosaic tiles for wall:
Gestalten: Customized
Mounted technique: on net
Papiergröße: Customized
Dicke: 4mm or more
Innere Verpackung: plastic sheet, Karton.
äußere Verpackung: seaworthy wooden crate
Paket: sheet or full pattern packing with neutral carton
Materials for mural mosaic tiles selected:
Making type:
1.With ceramic mosaic, piece size is 5*5mm
2.With glass mosaic, peice size is 10*10mm, without handcut
3.With glass mosaic, peice size is 20*20mm, with or without handcut
Product View: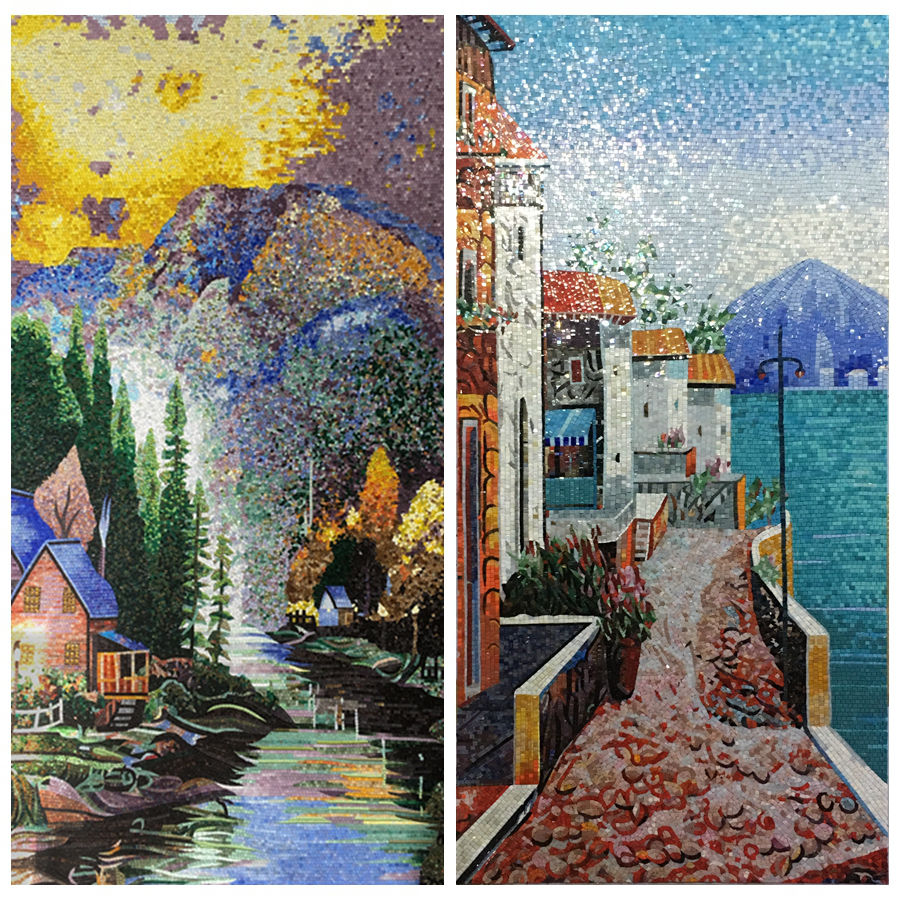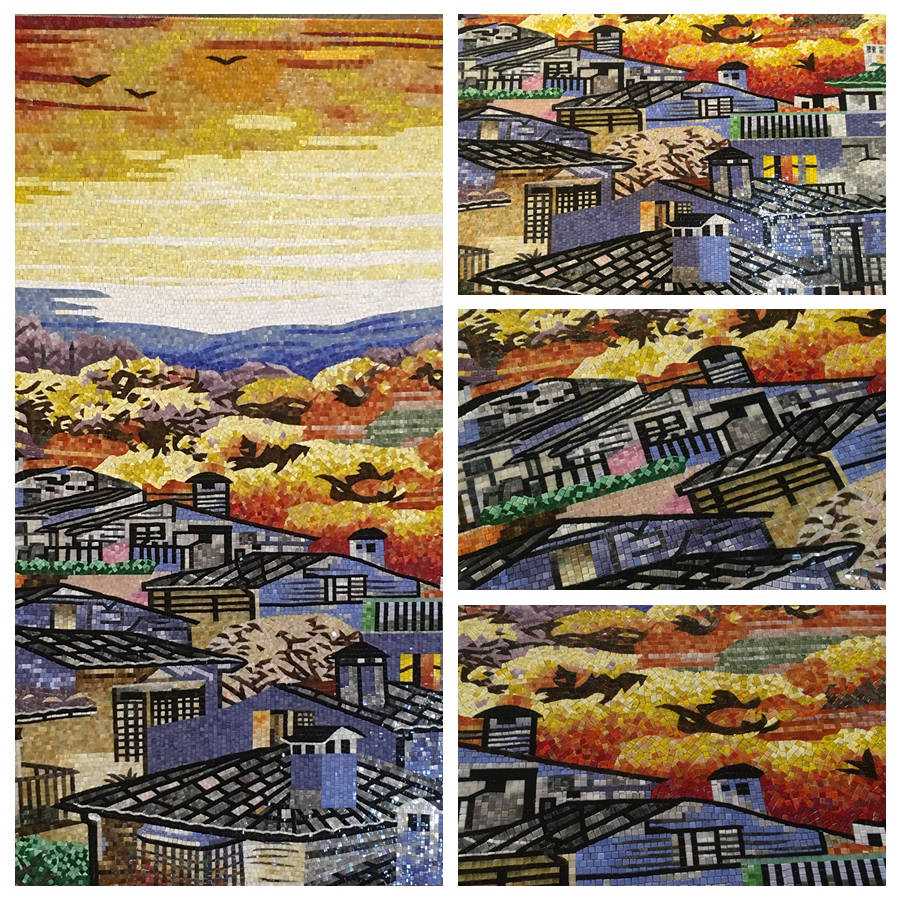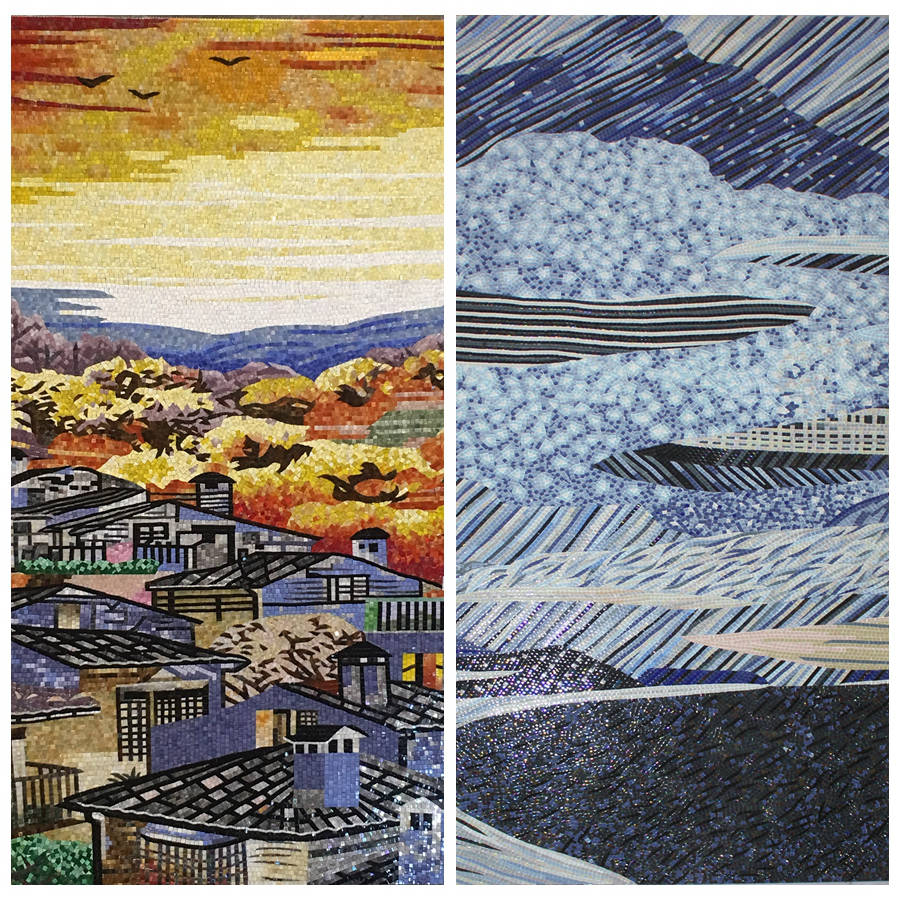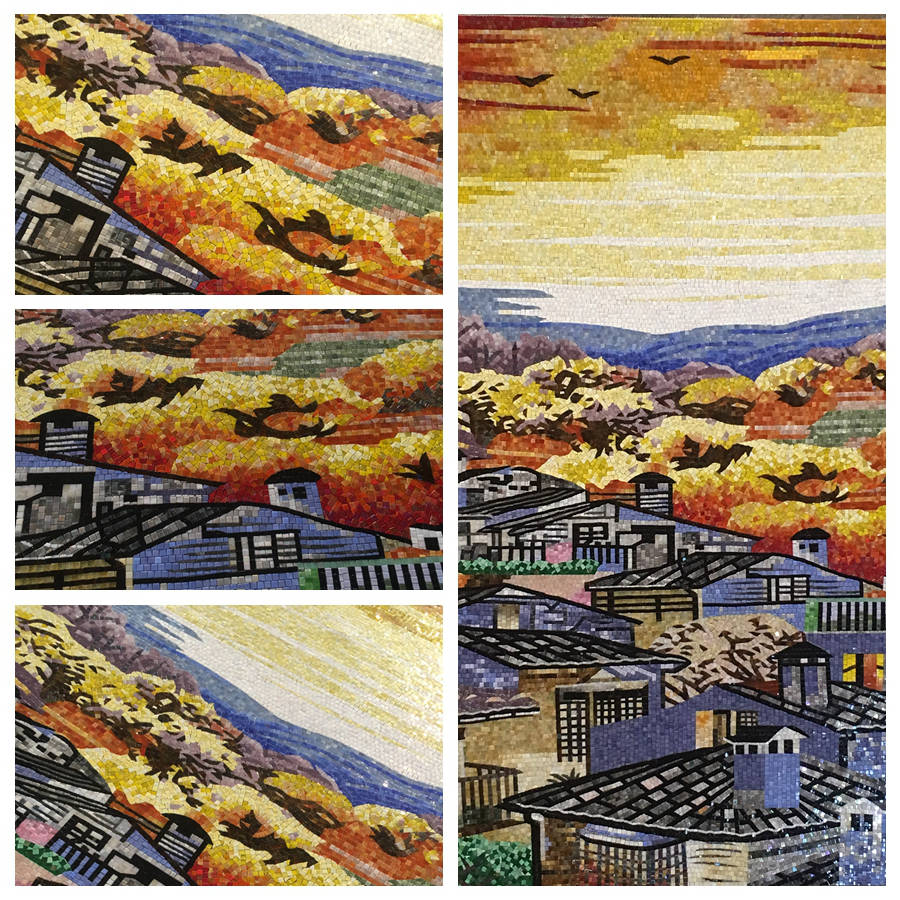 Mosaic Uses: Fußböden, Walls or Tabletops both Indoor or Outdoor as well as wet places such as showers and Pools.
Senden Sie Ihre Nachricht an uns:
Produktempfehlung