In terms of porcelain marble tile, it's a porcelain tile that looks like marble widely used as building materials when decorating a house. It's well-known that the marble tiles price is more expensive, but accordingly, its texture is better. When it comes to marble tiles for sale, why do people have a preference for them? Given the ample use of marble tiles, we've outlined a basic guide to marble tiles.
What is marble tile?
First of all, knowing what's a porcelain marble tile is necessary. Marble tile is one type of ceramic tile, which has the realistic texture and color of natural marble. Undoubtedly, marble tile is served as a decorative tile for buildings because of its realistic decorative effect of natural marble. Aside from that, each marble tile is imbued with the superior performance of ceramic tiles. Moreover, it makes up for the natural defects of the natural market, which is a supplement to the tile industry. Porcelain marble tile is regarded as the most outstanding work of modern-day ceramic tile manufacturing technology. Everyone sees the benefits when having access to the marble tile in the building material market.
Advantages of porcelain marble tile
Beautiful and generous appearance
High flexural strength
Long-lasting
Improved anti-pollution ability
Disadvantages of marble tiles
High cost
Difficult to maintain
Low stain resistance
Marble tile color
Marble tile captivates the interest of the client with its beautiful appearance. Strictly speaking, there are few building materials that are as beautiful as marble. Besides, marble tile comes with a bunch of color options, ranging from black to white, and to more.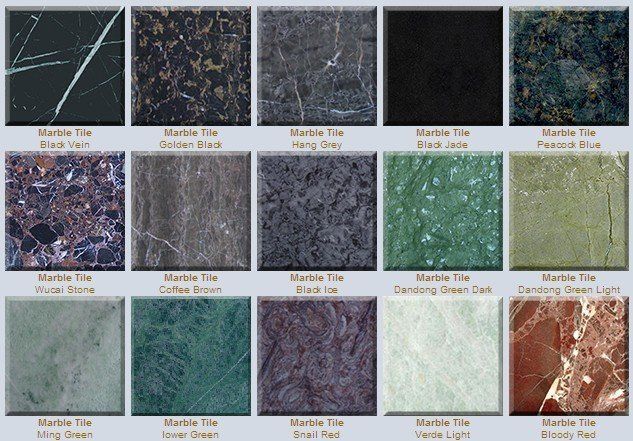 Basic marble colour tiles:
white and grey marble tiles
gray marble tile
white and gold marble tiles
ocean white marble tile
green marble tile bathroom
yellow marble tile
pink marble tile bathroom
dark marble tile
Marble tile price, Marble tile for sale
Marble tile price is what clients are most concerned about. We summarize the main factors that cause the price difference of the marble tiles:
Artificial marble tile or natural marble tile: the price is different between them. The price of artificial marble is more expensive than natural marble, and the price of artificial marble is generally ranging from 300 yuan to 1,000 yuan per box. While the price of natural marble tile is much cheaper, around 120 yuan to 130 yuan per square meter.
The color of marble tiles is an important factor in determining the price. The uniquely colored marble is more expensive because of its fewer mineral resources.
Marble tiles of different brands and materials also have deviations
Production Process
Basically, the marble tile price will change due to the price fluctuation of the raw material, the choice of different brands, the choice of color, the production process, etc. With these reference factors, it's not difficult at all to calculate the price.
Surface finish selection: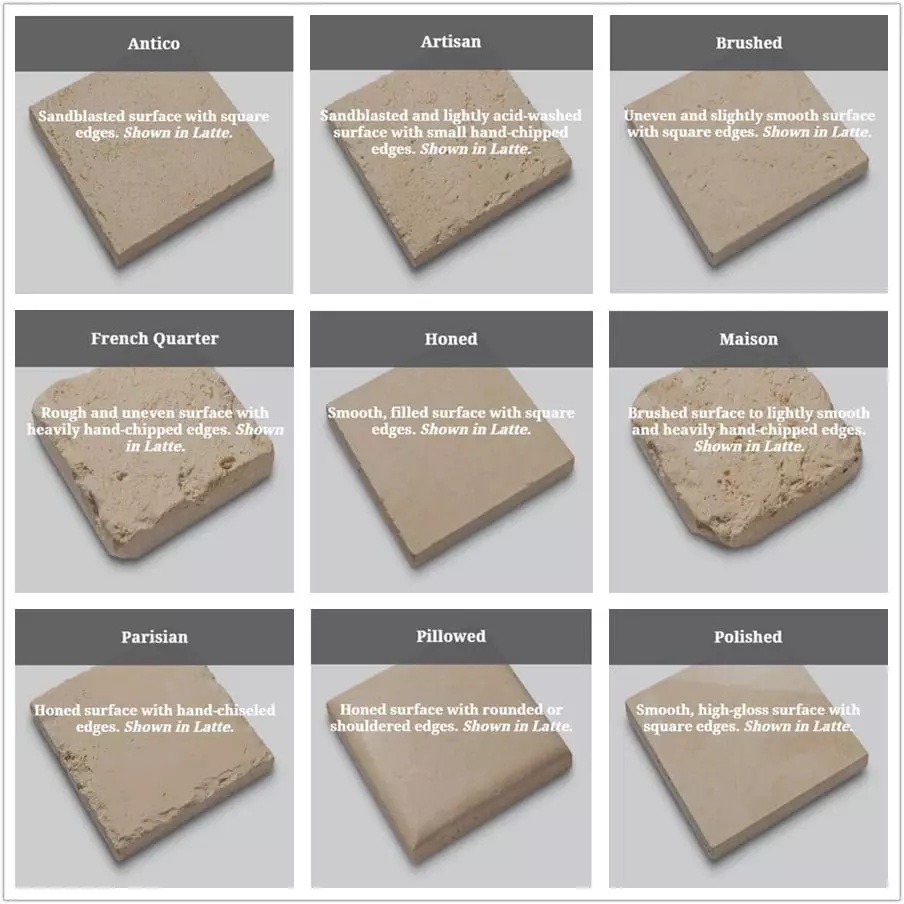 Application of porcelain marble tile:
kitchen backsplash, bathroom wall, living room walls, bathtub, fireplace, etc.
Specification of marble tile:
| | |
| --- | --- |
| Surface finish: | Beveled, Big Beveled, Honed, Mixed, Multi Finish, Pattern, Polished, Tumbled |
| Common size | 300X300, 300X600, 600x600, etc. |
| MOQ | 30sqm and open to discussion. |
| Remark | OEM or ODM service is accepted. |
A reputed marble tile factory, marble tile manufacturer

KST TILES is a reputable marble tile factory that offers dozens of different varieties of marble tiles with multifarious color choices. Our marble tile can complement many different decorative styles, from classic to ultra-modern. KST TILES is engaged in the design, production, and sale of marble tiles. We are a marble tile manufacturer you can trust. And our porcelain marble tile does stand up to scrutiny. You will be in good hands with KST TILES for your tiles project.

Tags: Marble tile color, Marble tile factory, Marble Tile For Sale, Marble tile price