Ceramic swimming pool floor tiles
Product Detail
Feedback now
Ceramic swimming pool floor tiles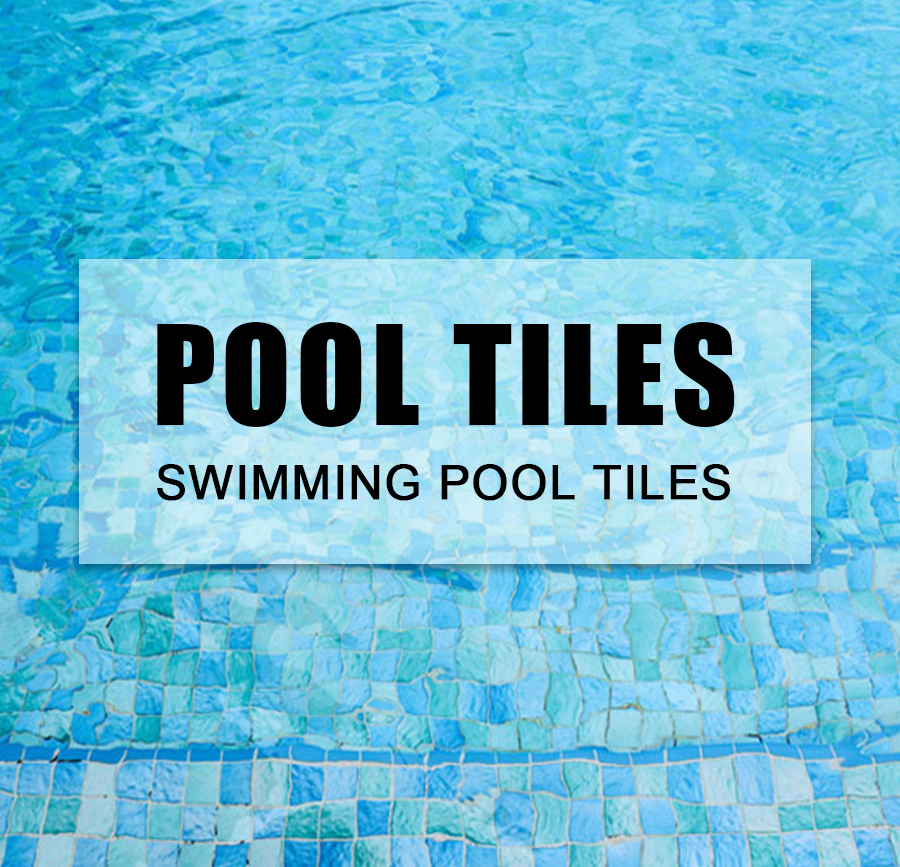 Item:
ceramic swimming pool floor tiles
Surface treatment:
Glossy or matte
lose piece size:
73x73mm
Cheep size:
306x306mm
Thickness:
6mm
Gap:
1.5MM(10.68 pieces equals 1 square meter)
Installation:
Net or paper
Weight:
1m2= 10KG (22 lbs)
Package:
Neutral cartons packed with pallets.
20 pieces / carton, 1.873 square / box, 21.5KG / carton.
Facility:
We have glass furnaces, glass cutting machine, injet machine and with big cutting machine, polishing machine and water jet machine so on.

The surface of the ceramic mosaic is a layer of glazed surface, which has many forms of expression, such as solid glaze, crystal glaze, simple ice crack, thick ice crack, high-grade ceramic mosaic series.
Solid color glaze cost-effective, affordable, long service life.
Crystal glaze ceramic mosaic is generally used in resorts, hotel swimming pools, villa swimming pools, color lines are varied, there are lightning lines, water ripples, etc. After the paving, the texture is rich and durable.
The ice crack ceramic mosaic pattern has a crack effect, as if the water in the pool has collided with the mosaic, the glazed surface is intact and crystal clear, and the underglaze has a crack effect.
The whole body ceramic mosaic brick body is covered with rich colors, matt has a non-slip effect.

We mainly produce and sell sports standard swimming pool bricks, swimming pool mosaics of various specifications, swimming pool anti-skid bricks, villa swimming pool bricks, swimming pool special tile adhesive / caulking agent and other pool products.
Widely used in residential community pools, villa pools, building pools, baby pools, school swimming pools.
Spa pool, hotel pool, leisure pool and clubhouse pool, spa pool spa pool.
Standard competition pool, training pool, international competition venue, citizen fitness swimming pool, corporate sports center.
Water park, water park, surfing pool and other places.

1:Provide the size of the pool, confirm the materials, colors, patterns, specifications, etc. you need
2:Our designers will make an effect picture to confirm your opinion.After confirming the plan, we can provide the sample for free to confirm the quality.
3:After confirming all the details, we will give you a contract, then you need to pay a 30% deposit of the total amount, we will arrange production after receiving the deposit.
4:We will take a photo to confirm after the production of the goods is completed.
5:After the inspection is completed, we will pack the package and after receiving the balance, we will arrange the shipment.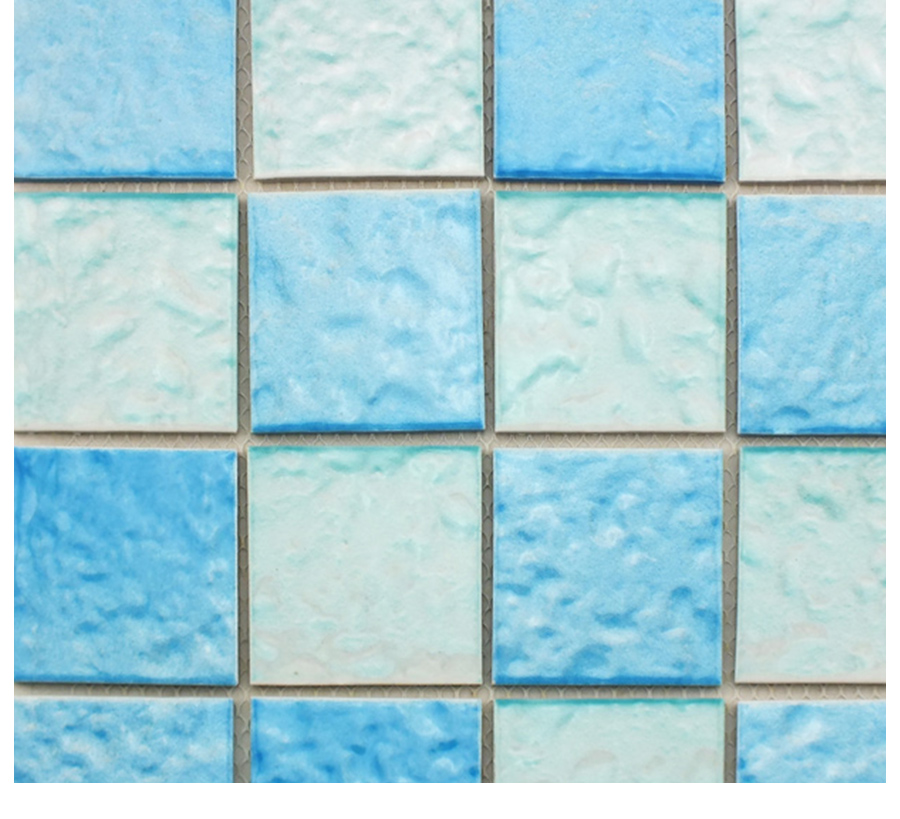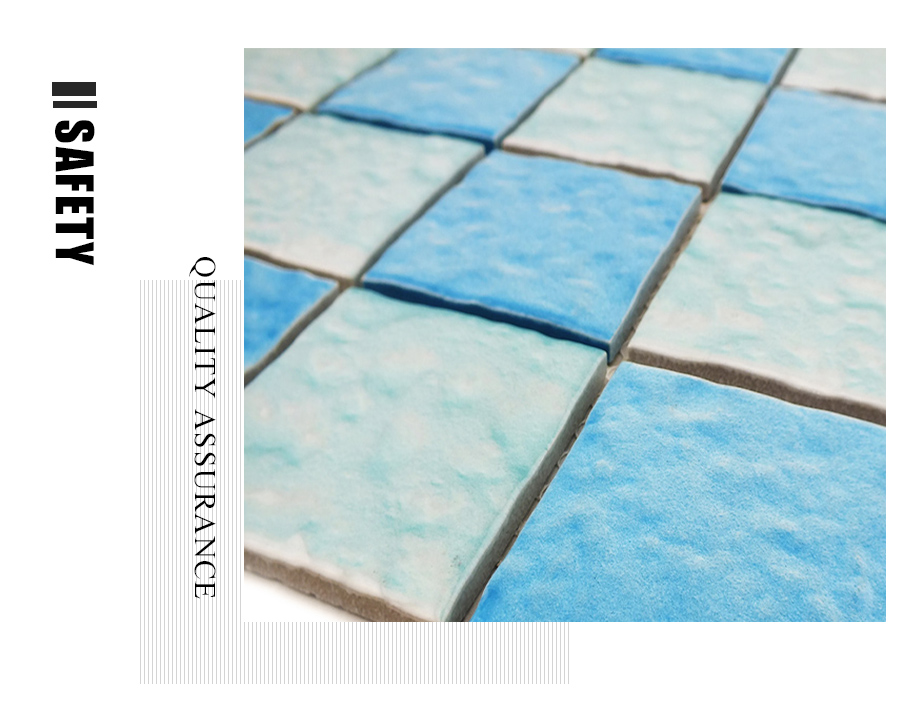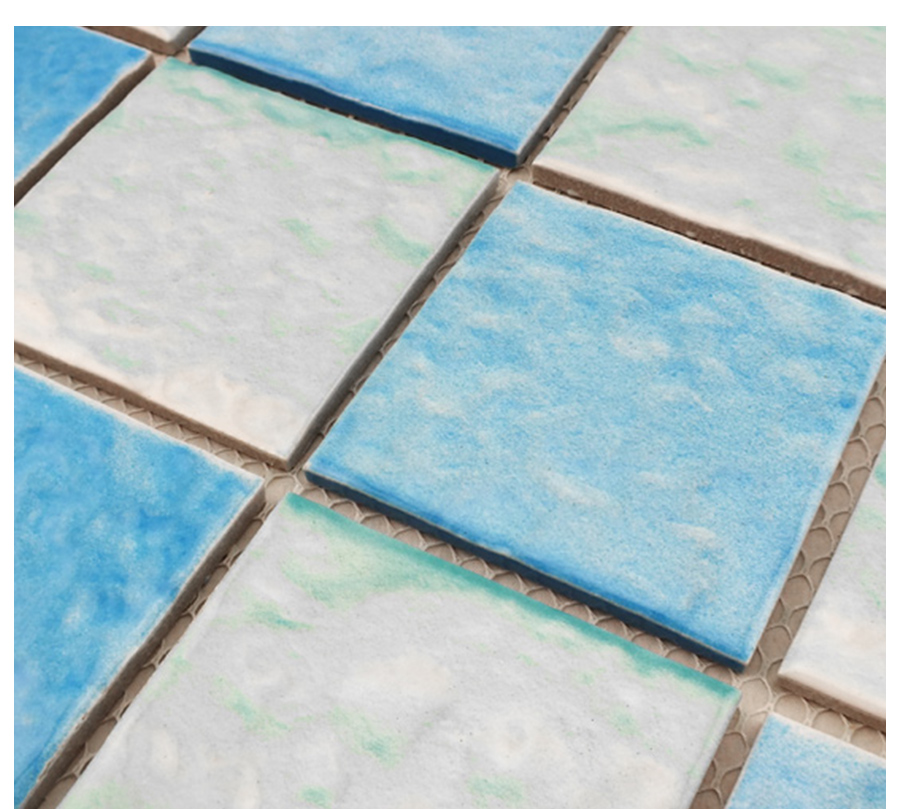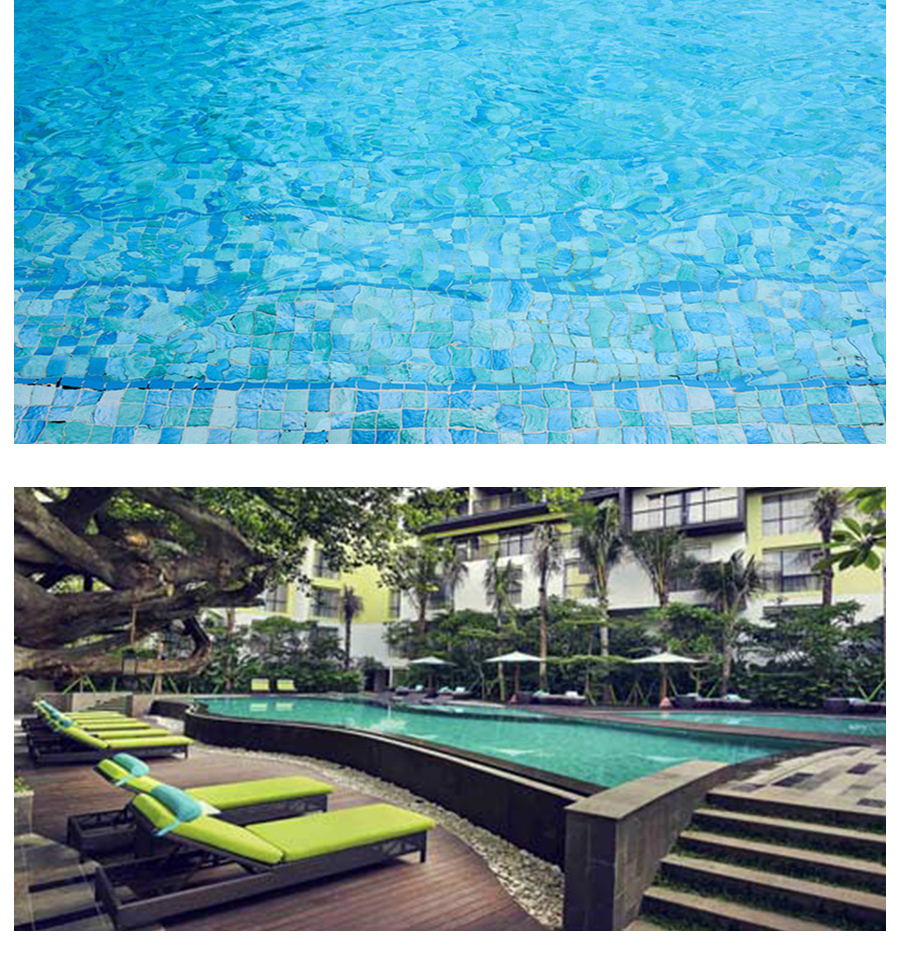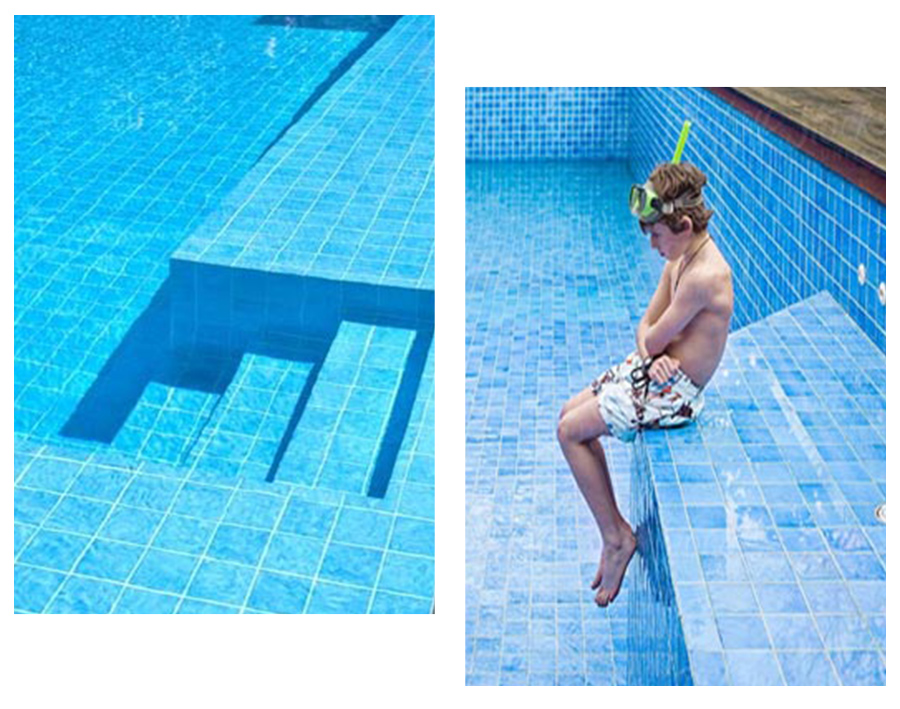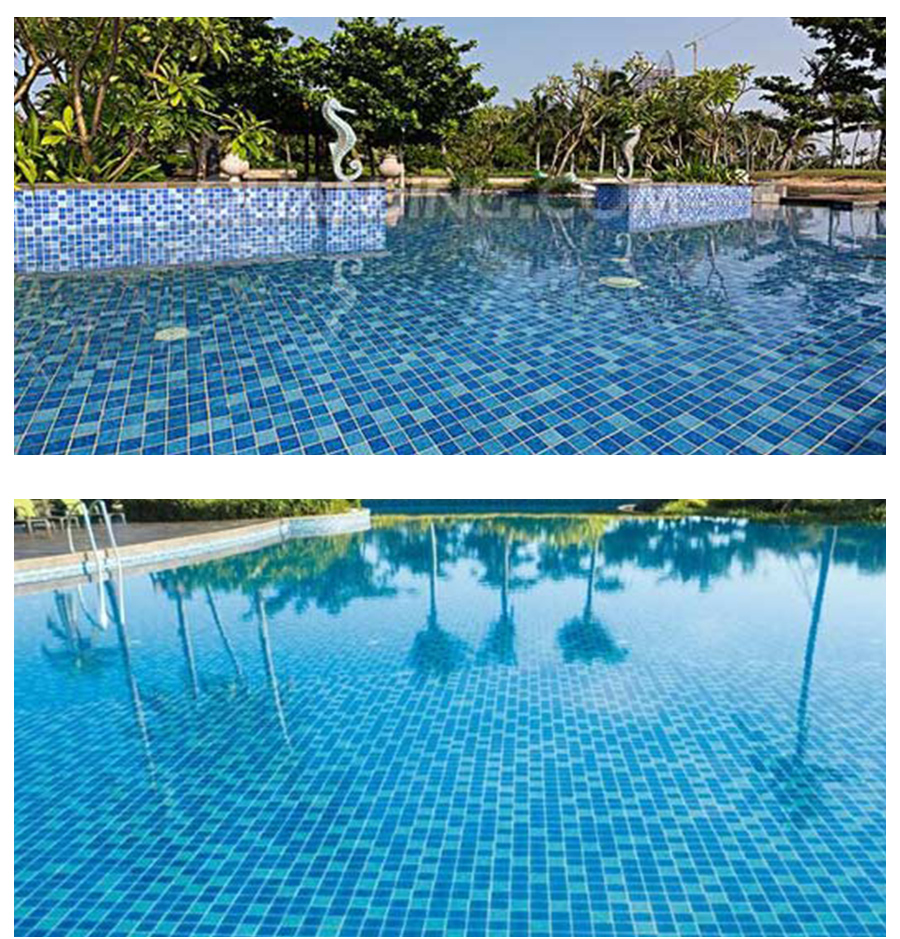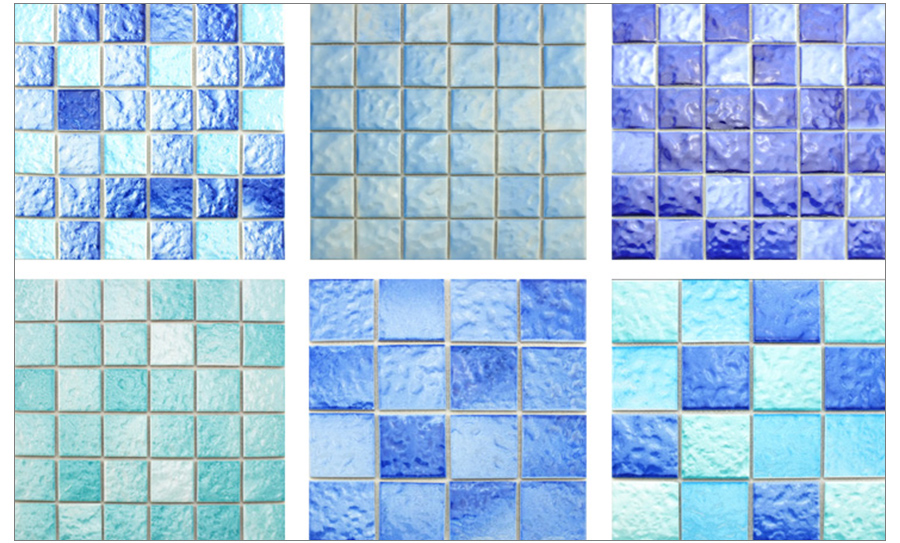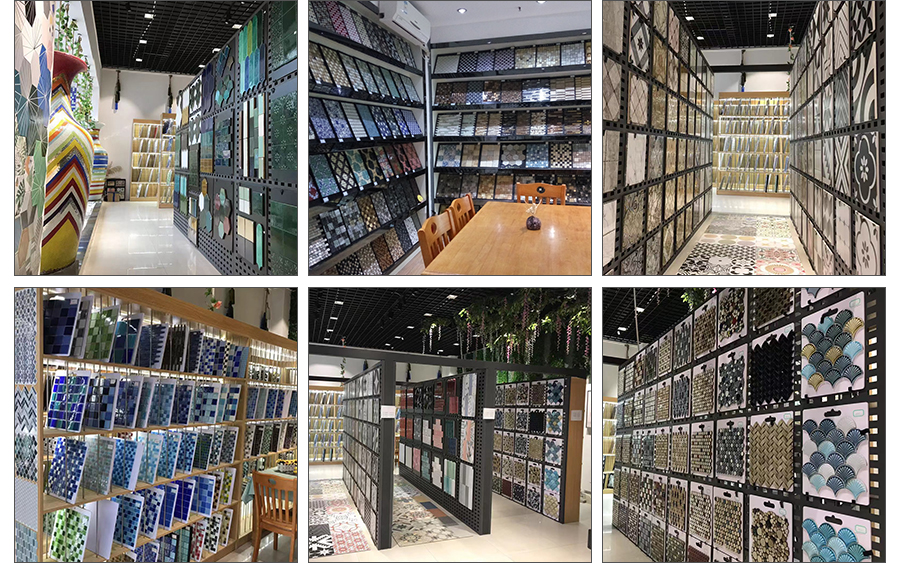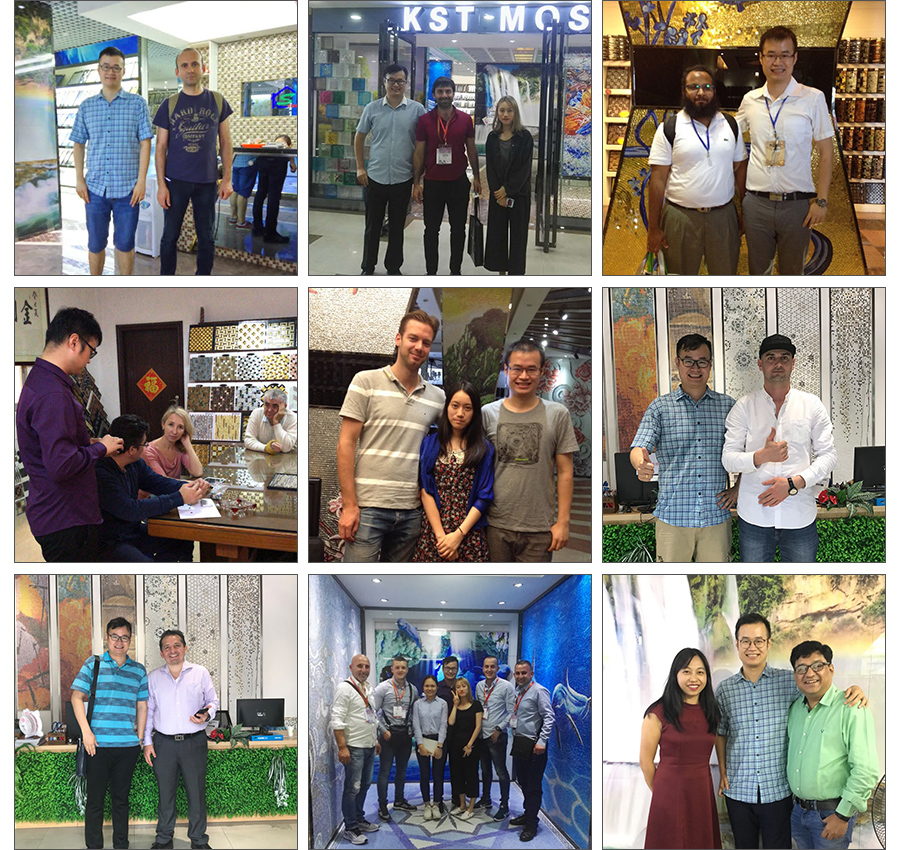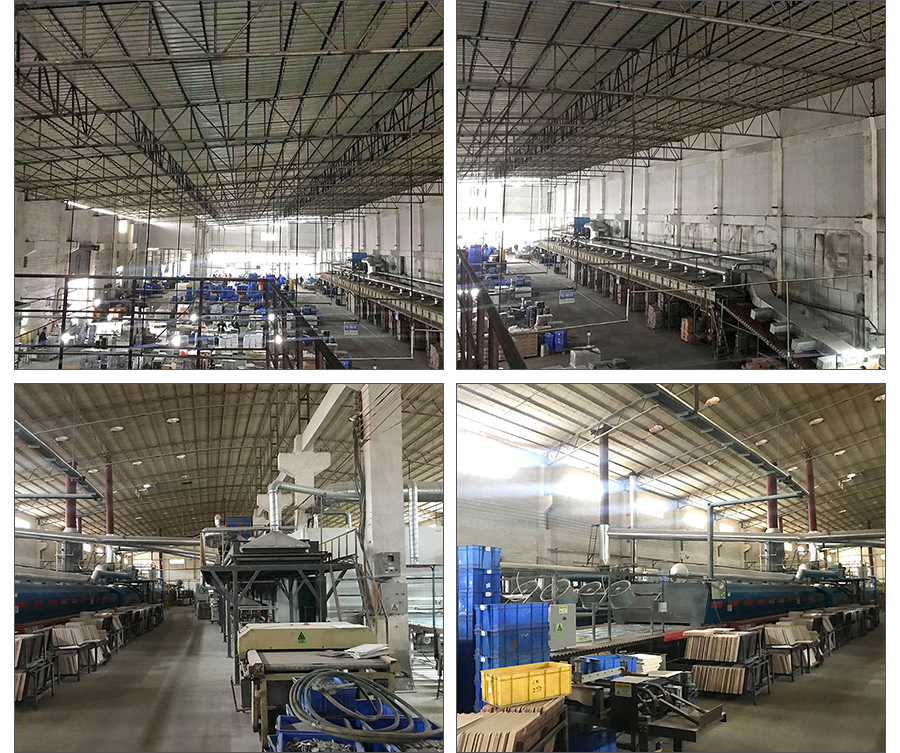 Why choose ceramic mosaic?
Pool mosaics require a higher material quality. Do not break due to a light impact, so pay attention to the hardness of the mosaic tile when purchasing. Not only is the hardness better, but it also requires a certain degree of toughness. This will not be easy to break, and will not crack after paving.
The ceramic mosaic is fired at a high temperature of 1200 °C, with a high degree of porcelain and high hardness. The ceramic mosaic surface has a layer of crystal glaze that increases the flexibility of the ceramic mosaic. In addition, the porcelain mosaic also absorbs a small amount of water, making the ceramic mosaic more flexible.