Handcrafted Mosaic Mural for home decoration
Product Detail
Feedback now
Handcrafted Mosaic Mural for home decoration
Product Overview
Manufacturer: KST MOSAIC factory, We own factory located in Foshan and Yunfu.
Guangdong Province, China.
Item: Mosaic artwork home decor
Material: You can choose glass or marble(natural stones) or ceramic.
Surface treatment: Glossy or matte
Size: Design can be customized as to size and/ or colors
Thickness:4mm
Applicable scene:Uses and display locations are unlimited!
Backside process: Mesh backing
Production time: Due to the personalised nature of the design, it will take some time to produce (approx. 4 weeks) so do take this into account.
Package1: Rolled into a tubular reloading wooden box.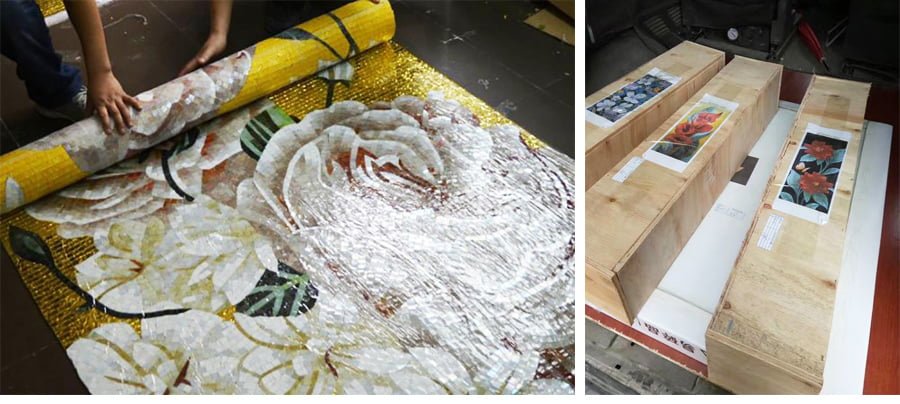 Package2: Cutting into pieces of 500×500 or 800×800,and packed in the box.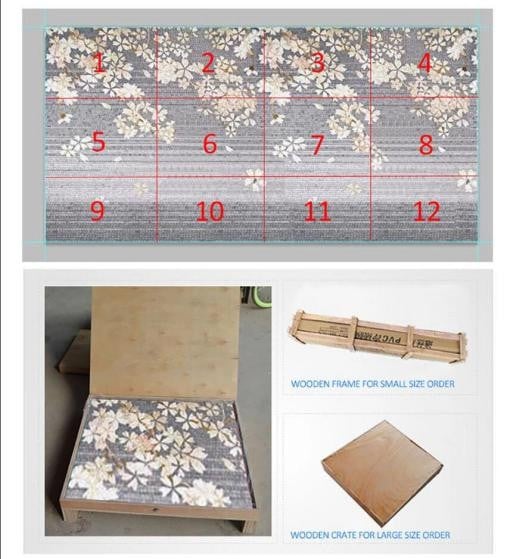 Facility: We have glass furnaces, glass cutting machine, injet machine and with big cutting machine, polishing machine and waterjet machine so on.
PRODUCTION PROCESS
1ST STEP. CHOOSE THE DESIGN YOU LIKE FROM OUR WEBSITE.

2ND STEP. MEASURE YOUR WALL AND PROVIDE US DATA.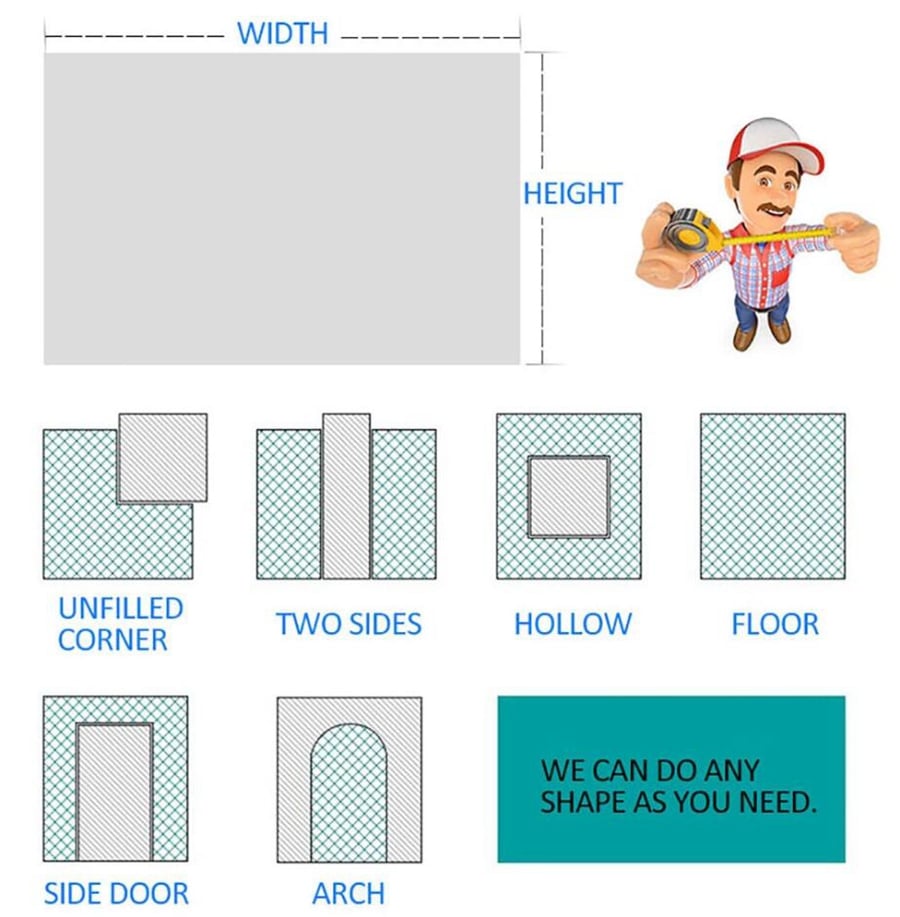 3RD STEP. WE WILL MAKE A DRAWING ACCORDING TO MURAL SIZE AND ASK YOU TO COMFIRM.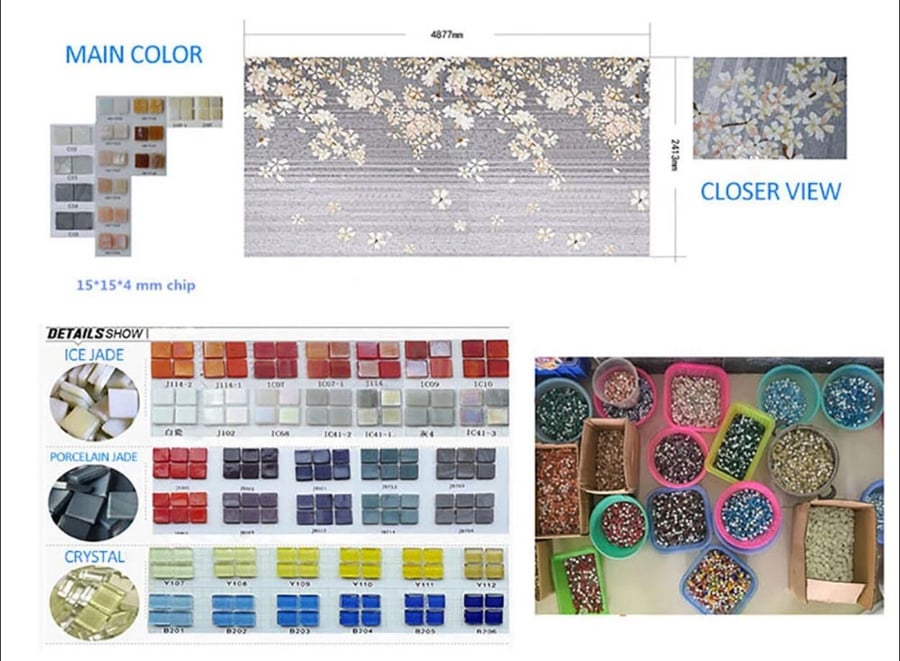 4TH STEP. OUR ARTISTS 100% HANDCRAFTED ACCORDING TO DRAWING.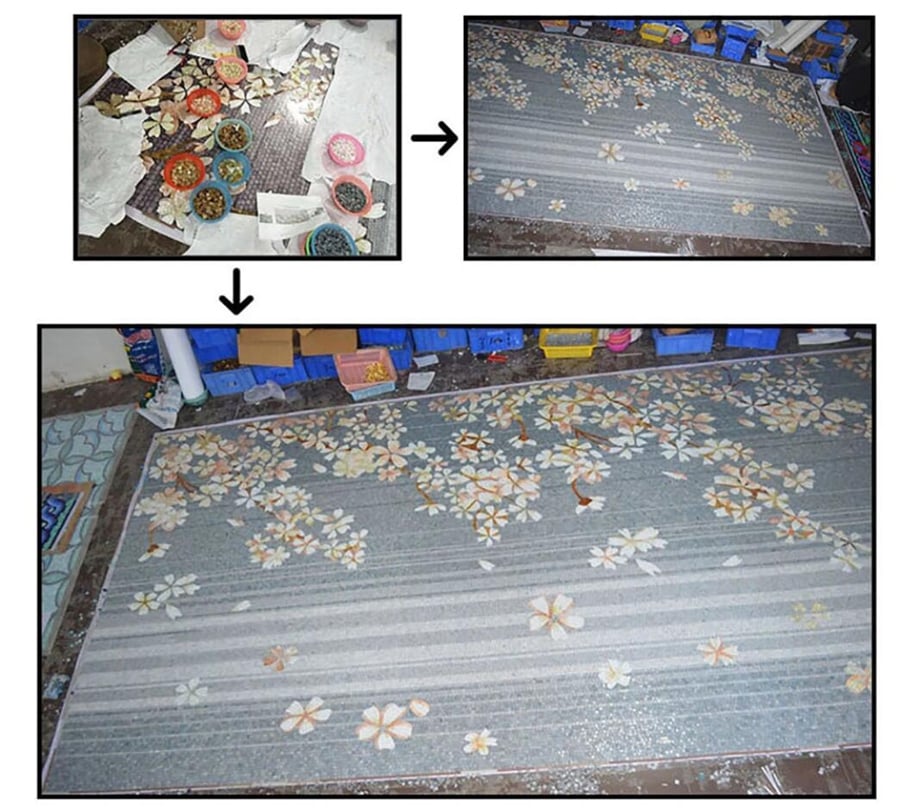 5TH STEP. AFTER FINISHED MURAL COMFIRMED IS OK! WE WILL DIVIDE IT INTO SEVERAL PARTS, NUMBER THEM. TEHN PACK THEM INTO A STRONG PLYWORD BOX FOR DELIVERY.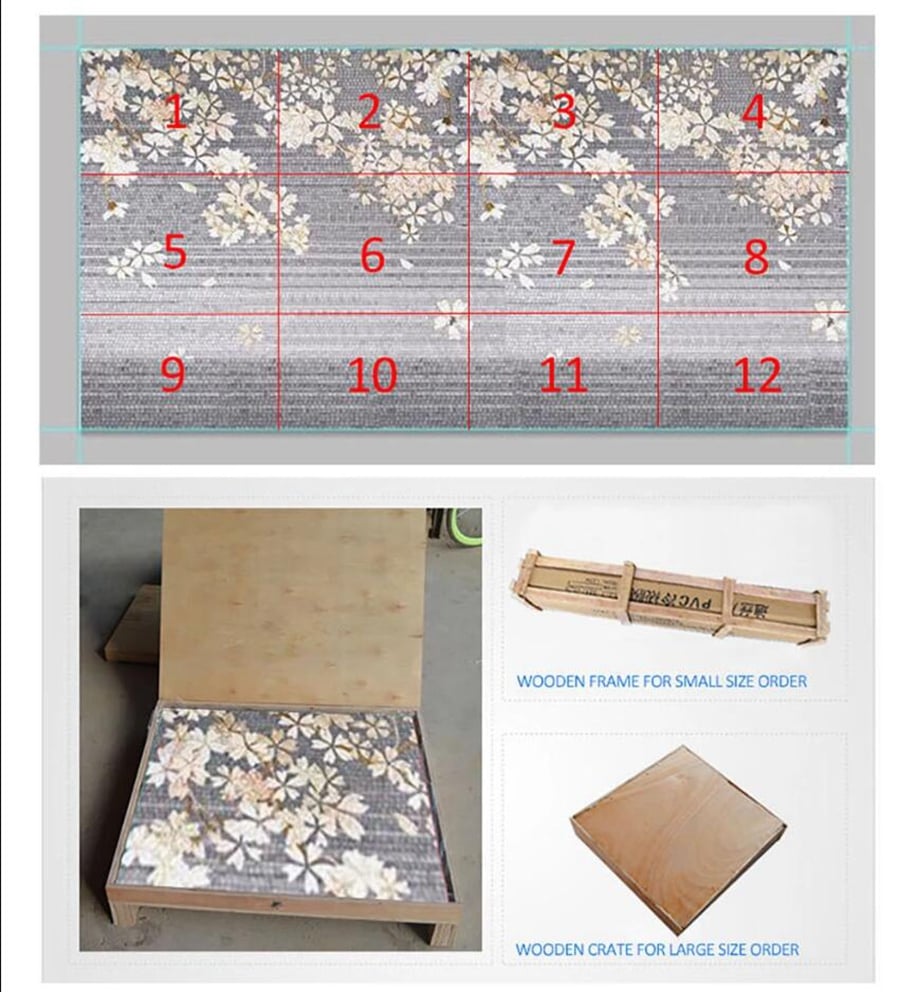 IF YOU LIKE OUR PRODUCT,WELCOME SEND US ENQUIRY TO KNOW MORE THEN ORDER.
Customers'case: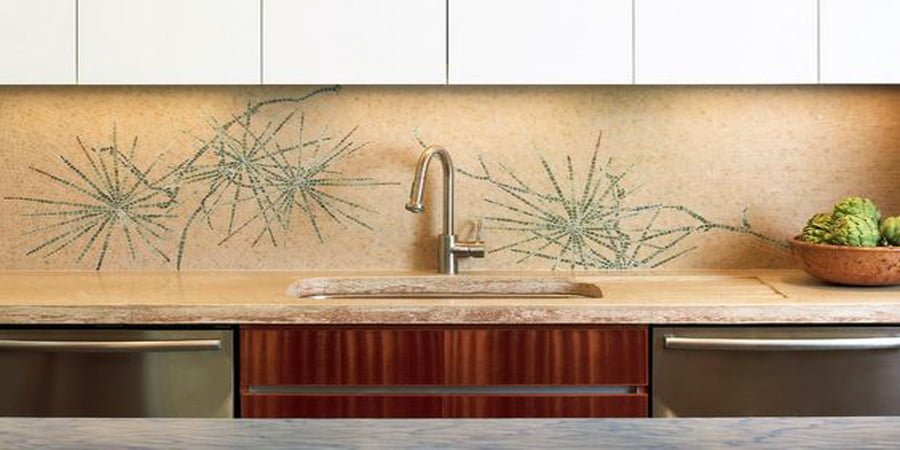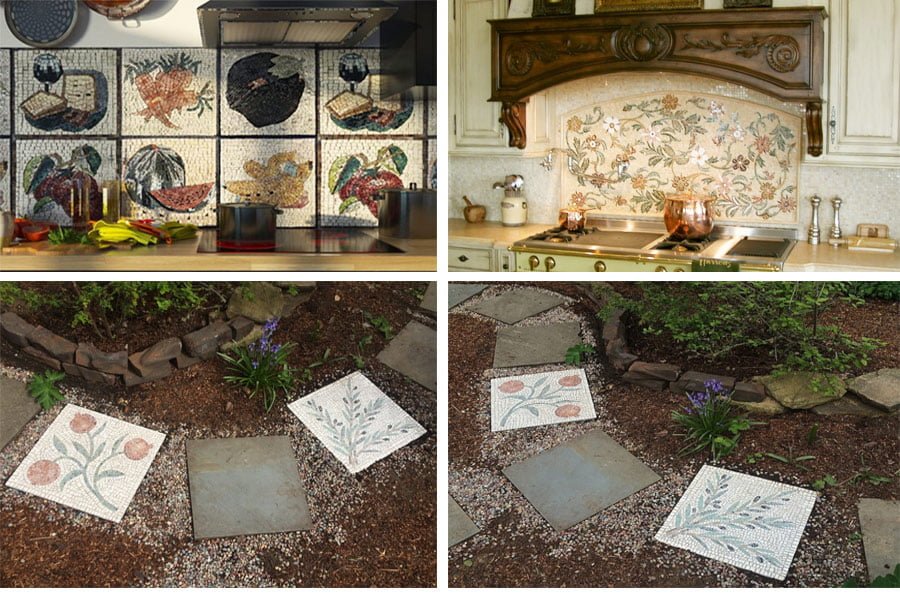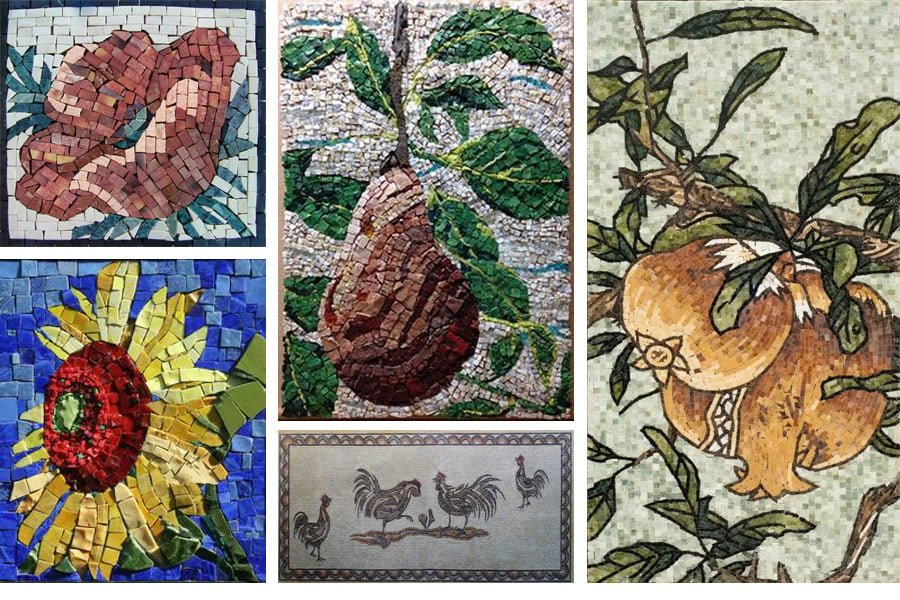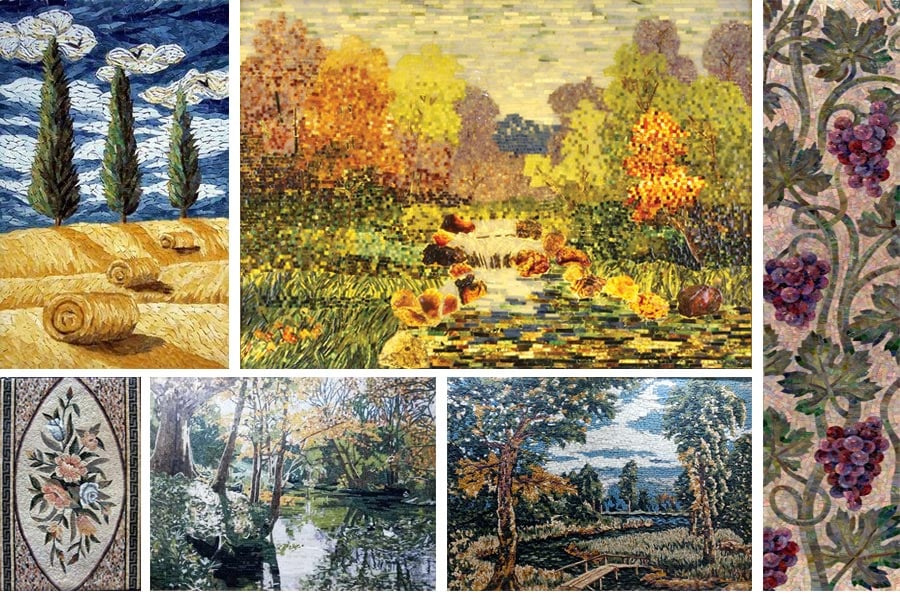 FAQ:
How to Installation this product?
1. Prepare the surface,apply adhesive or mortar.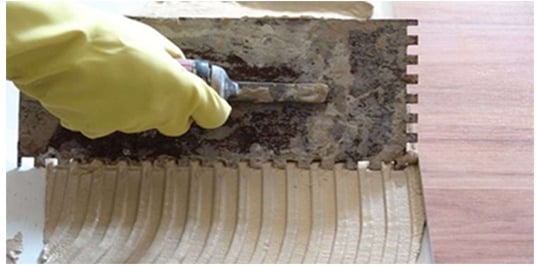 2.Installing the mosaic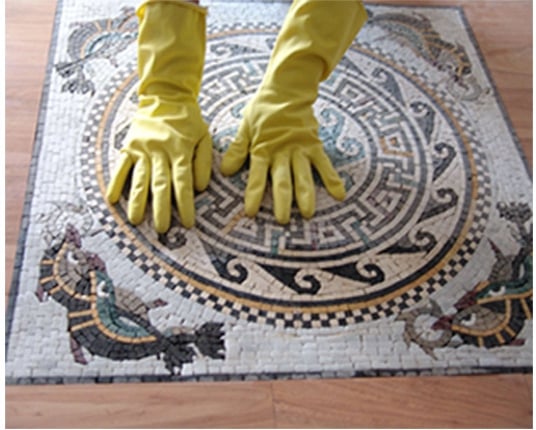 3.Let it dry one night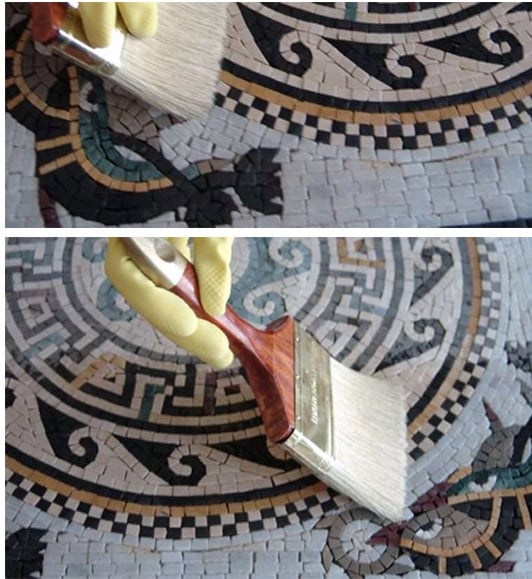 4.Preparation for the grouting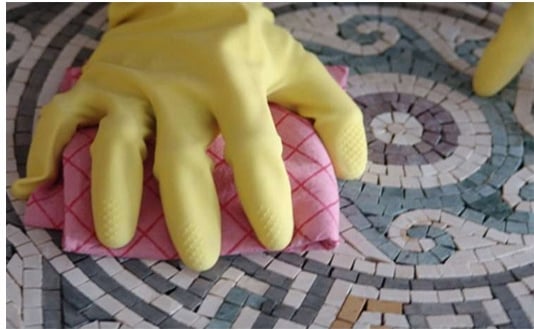 5.Applying the grout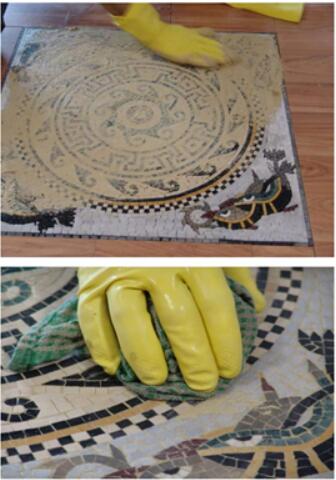 6.Seal the grout