Handcrafted Mosaic Mural for logo design
Product Detail
Feedback now
Handcrafted Mosaic Mural for logo design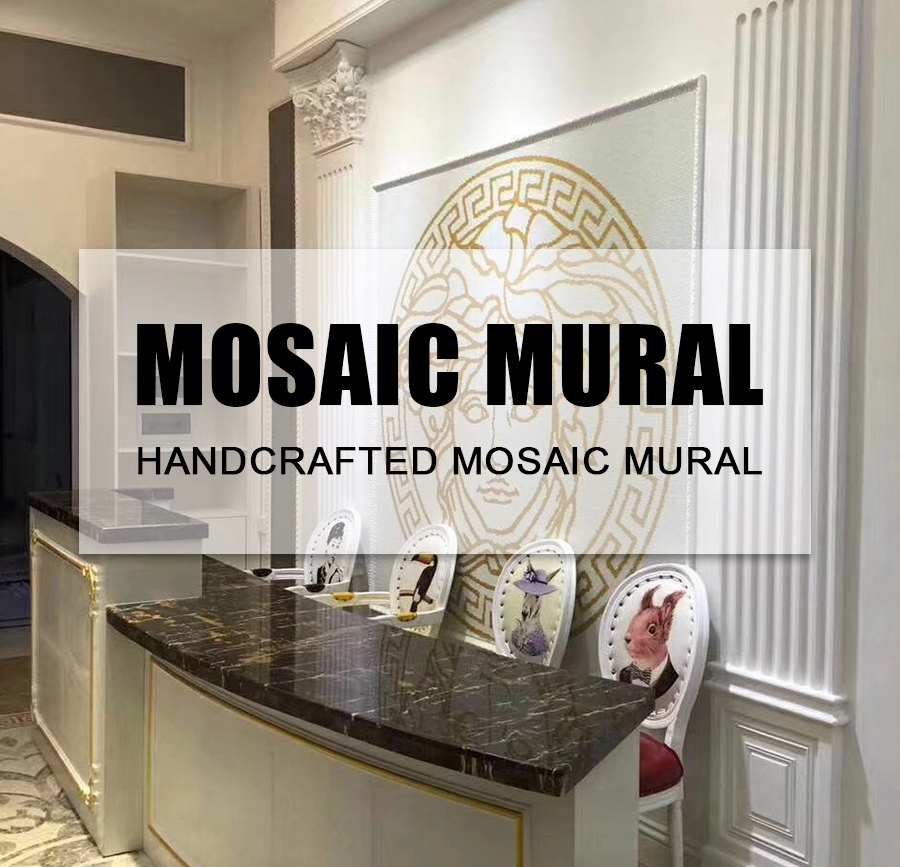 | | |
| --- | --- |
| Item: | Mosaic art logo design |
| Manufacturer: | KST MOSAIC factory |
| Material | glass, You can choose marble(natural stones) or ceramic. |
| Surface treatment: | Glossy or matte |
| Size: | Design Customized to order |
| Thickness: | 4mm |
| Weight: | 1m2=8kg(17.4 lbs) |
| Applicable scene: | Uses and display locations are unlimited! |
| Backside process: | Mesh backing |
| Production time: | Due to the personalised nature of the design, it will take some time to produce (approx.2-3 weeks) |
| Package Type: | Each |
| Facility: | We have glass furnaces, glass cutting machine, injet machine and with big cutting machine, polishing machine and waterjet machine so on. |

1.100% Hand Made
2.Color ans Size can be Customized
3.we are leading manufacturer of remarkable collection of Glass, ceramic, marble (natural stone)and Handmade Glass Mosaic Tiles.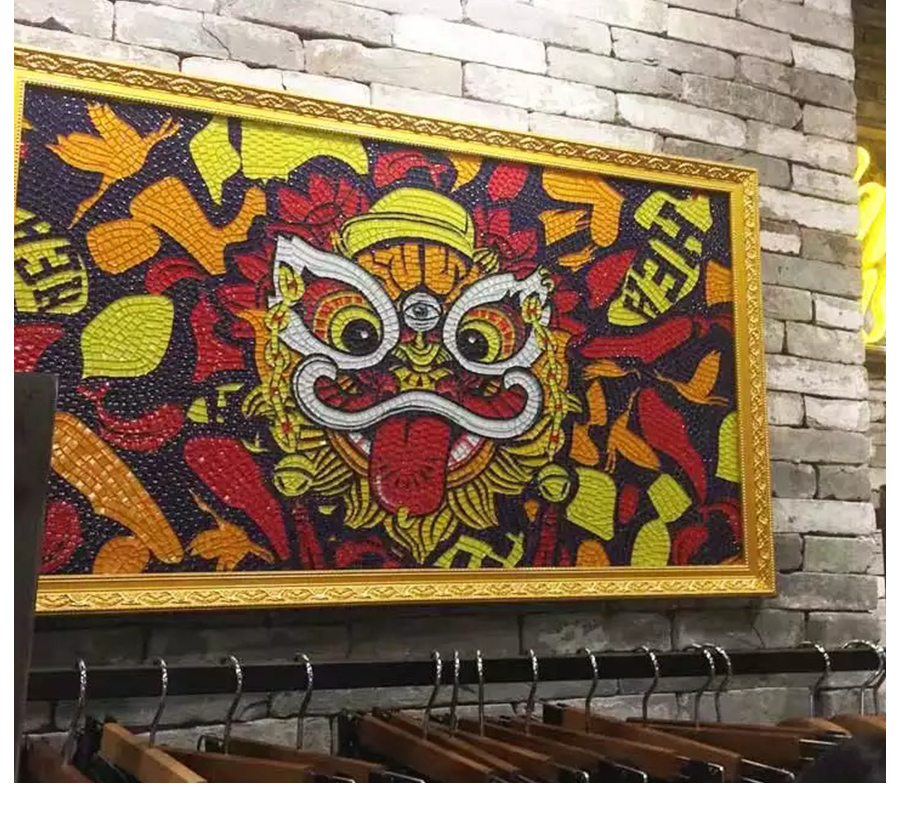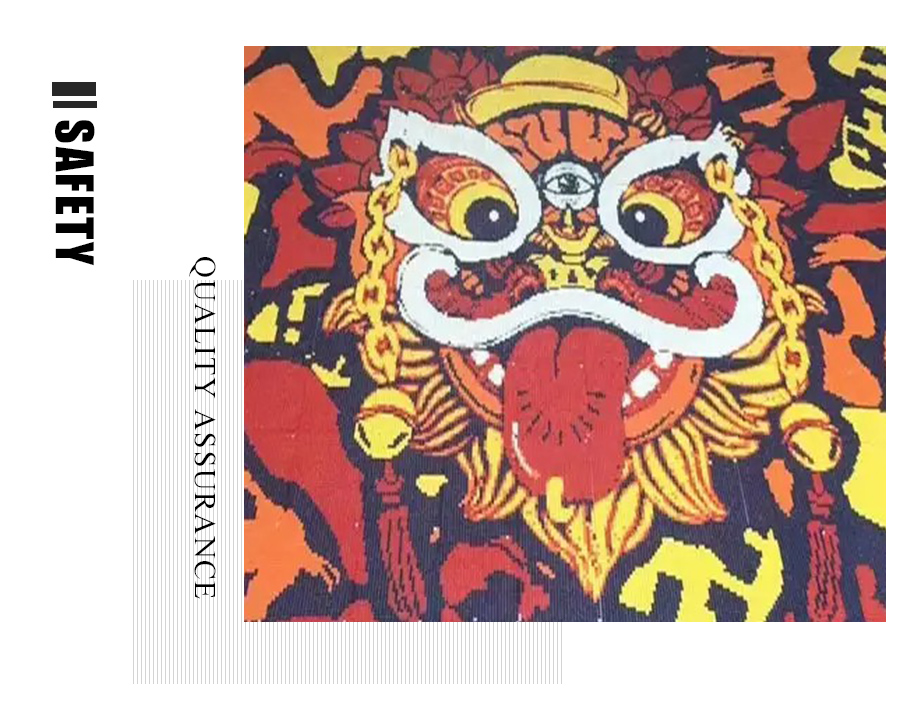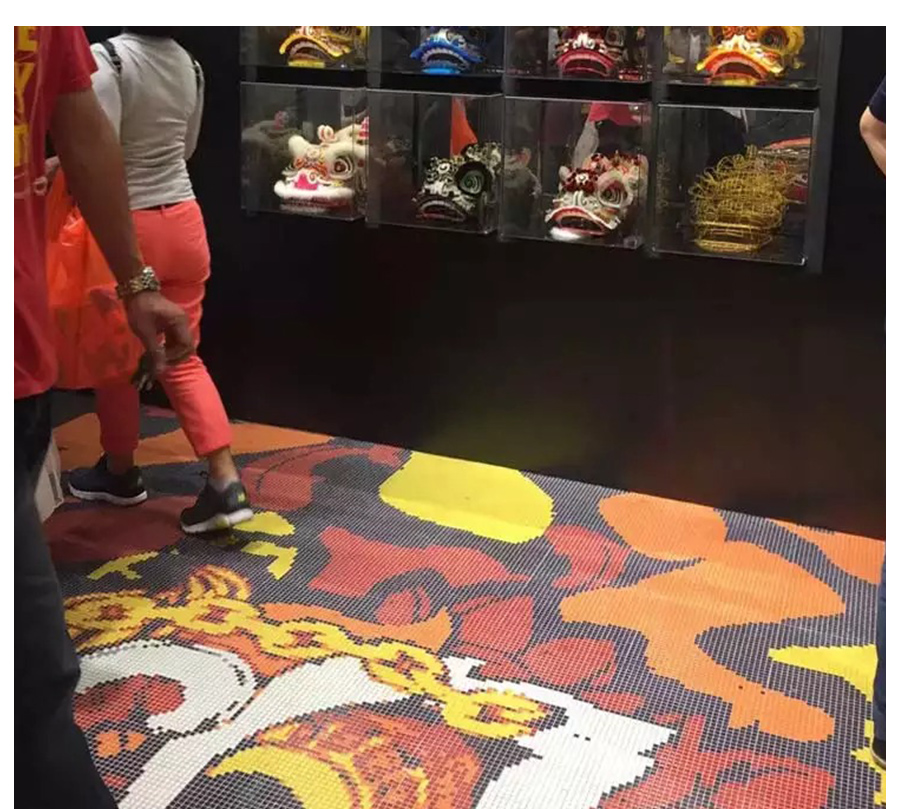 Clients'case of handcrafted mosaic mural for logo design: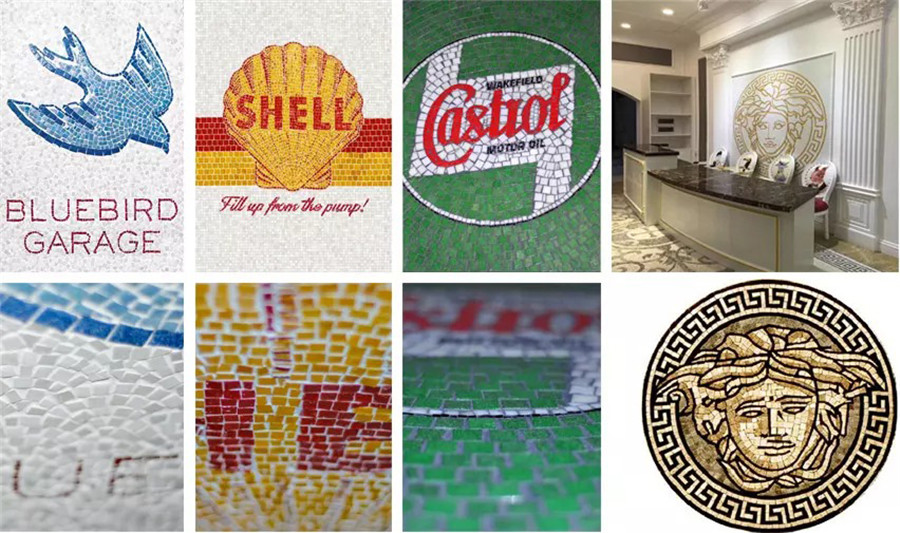 Create a logo process of handcrafted mosaic mural for logo design: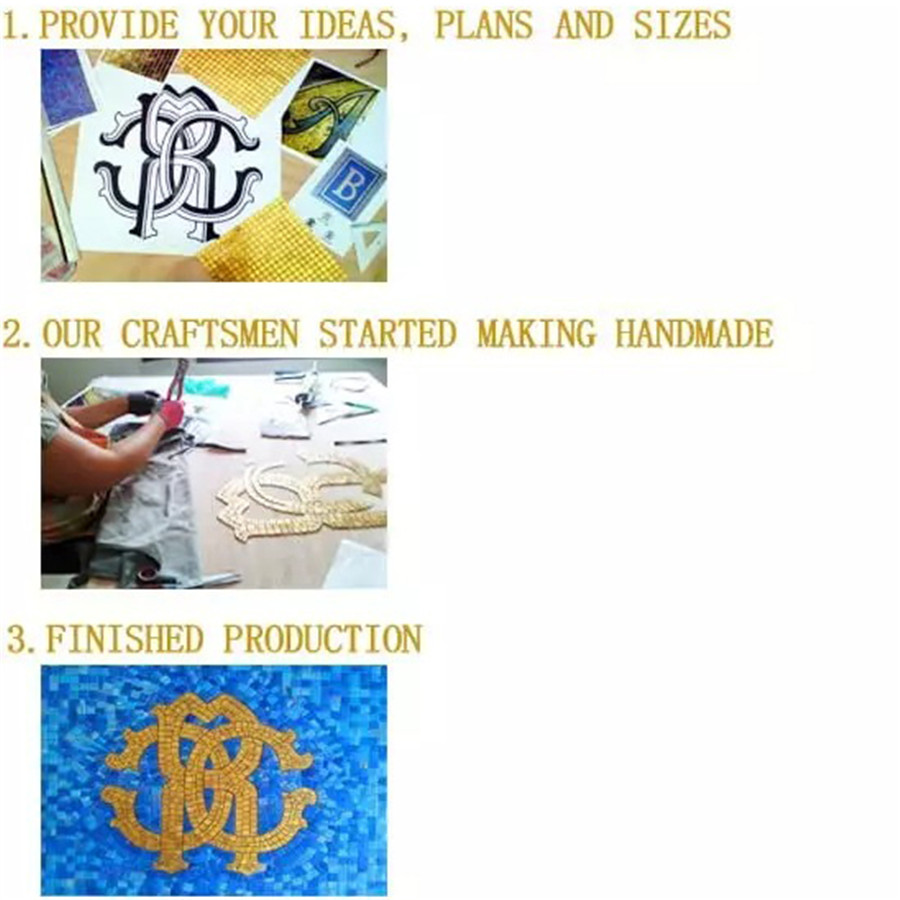 1.Provide your ideas, plans, sizes, and materials, colors, etc.
2.Our craftsmen started making handmade
3.Usually, after the production is completed, take a photo to confirm whether you need to be satisfied. If you are not satisfied, our craftsmen will modify it according to your ideas.
4.After the production is completed, the net is attached to the back of the product, and a transparent film is applied to the surface to protect the product.
5.Finally packaged, there are two ways to pack, the first product is complete, directly rolled up and packaged, put into the wooden frame. This method is used in small size products.
6.The second method is cut to a uniform size and then placed in a wooden box. This method is generally used for large sizes, which is convenient for construction when the construction team is laying.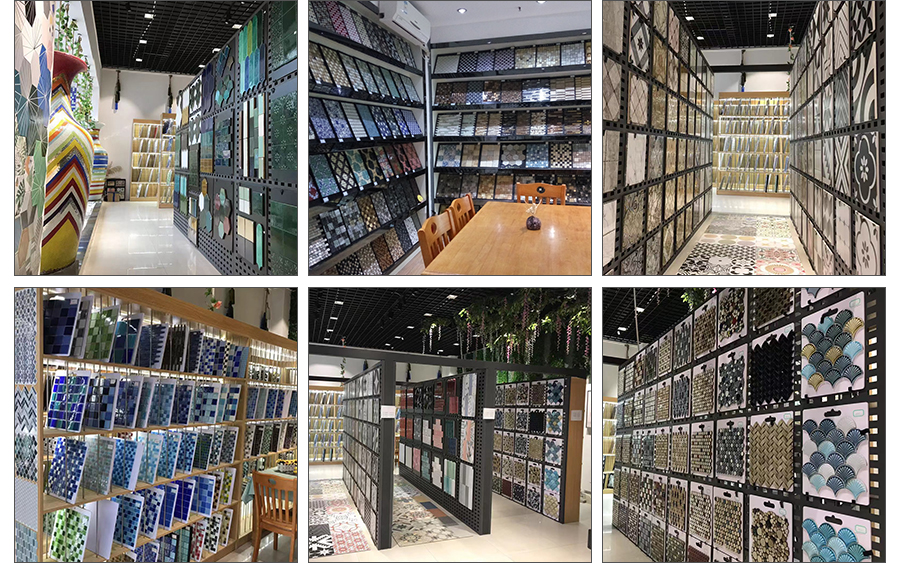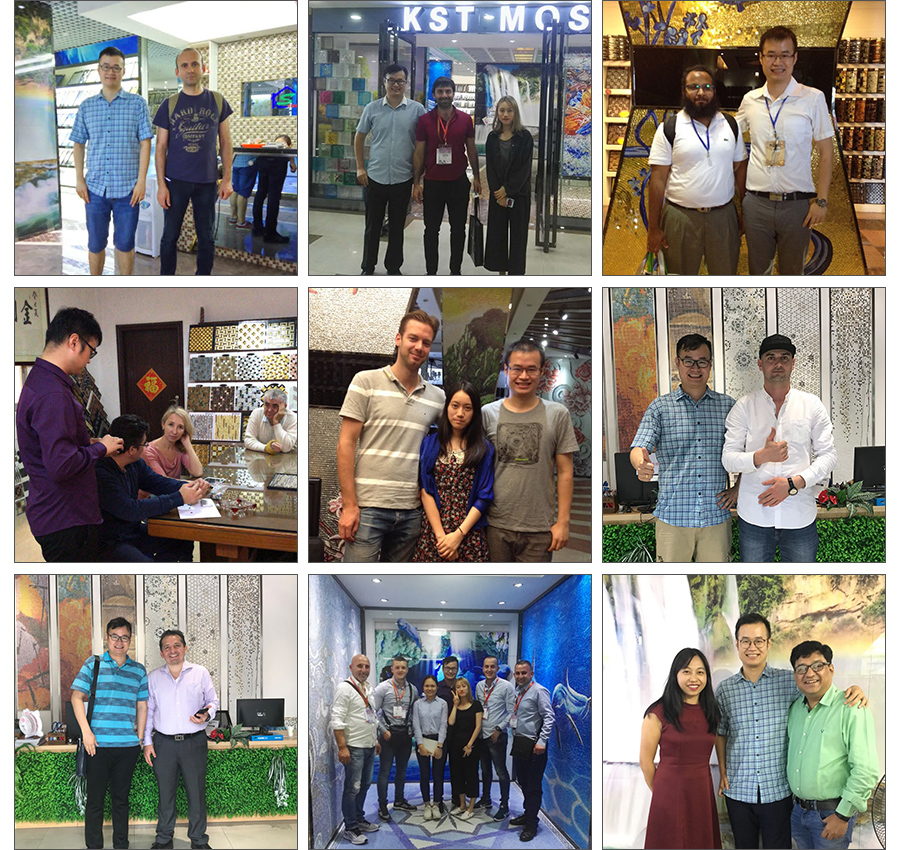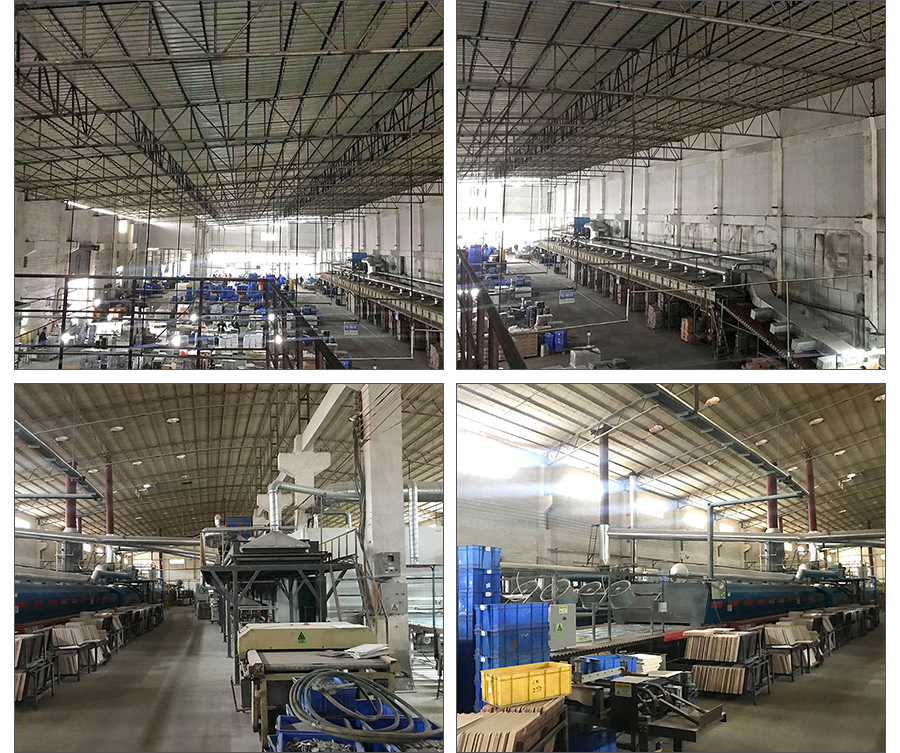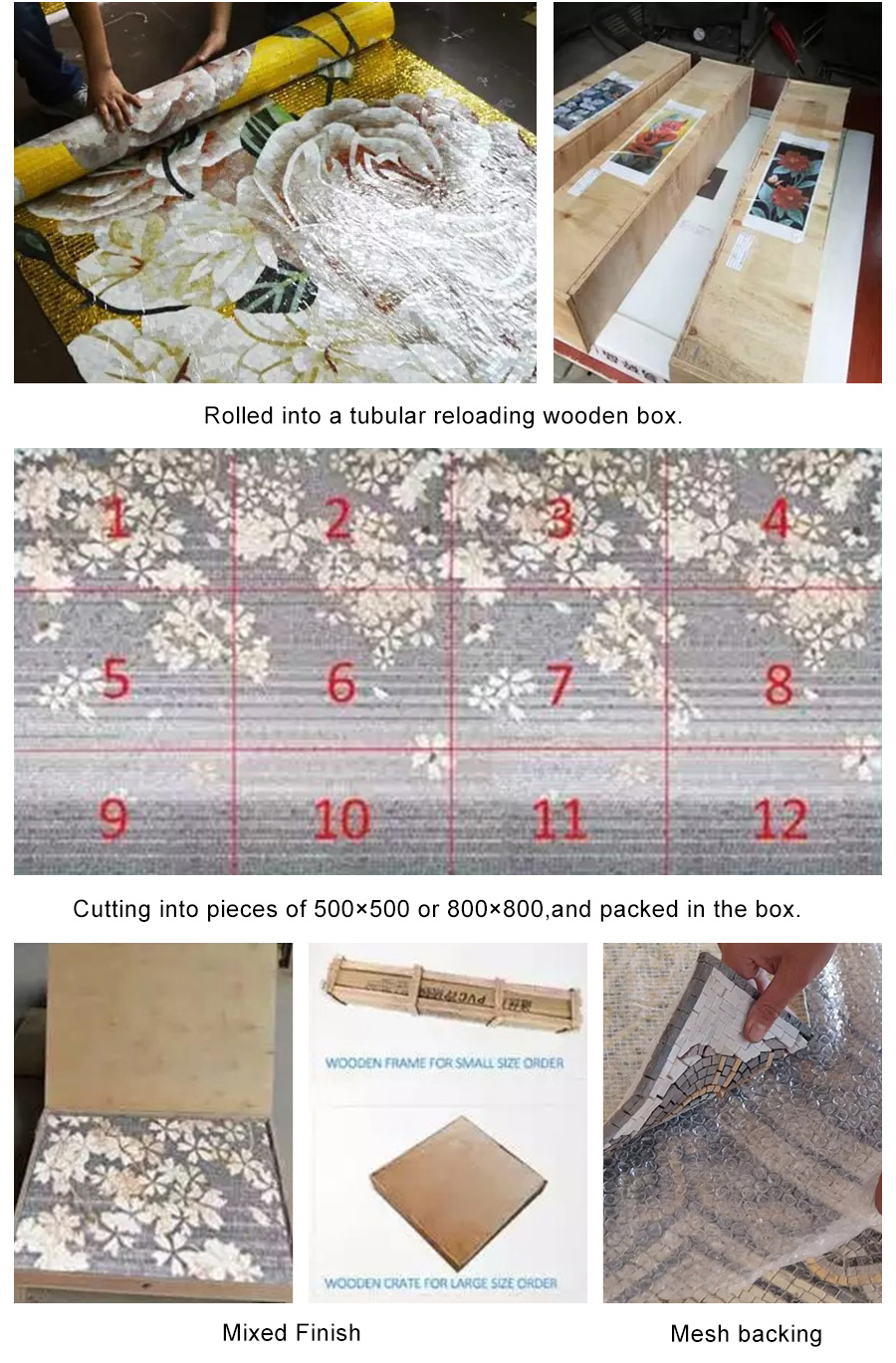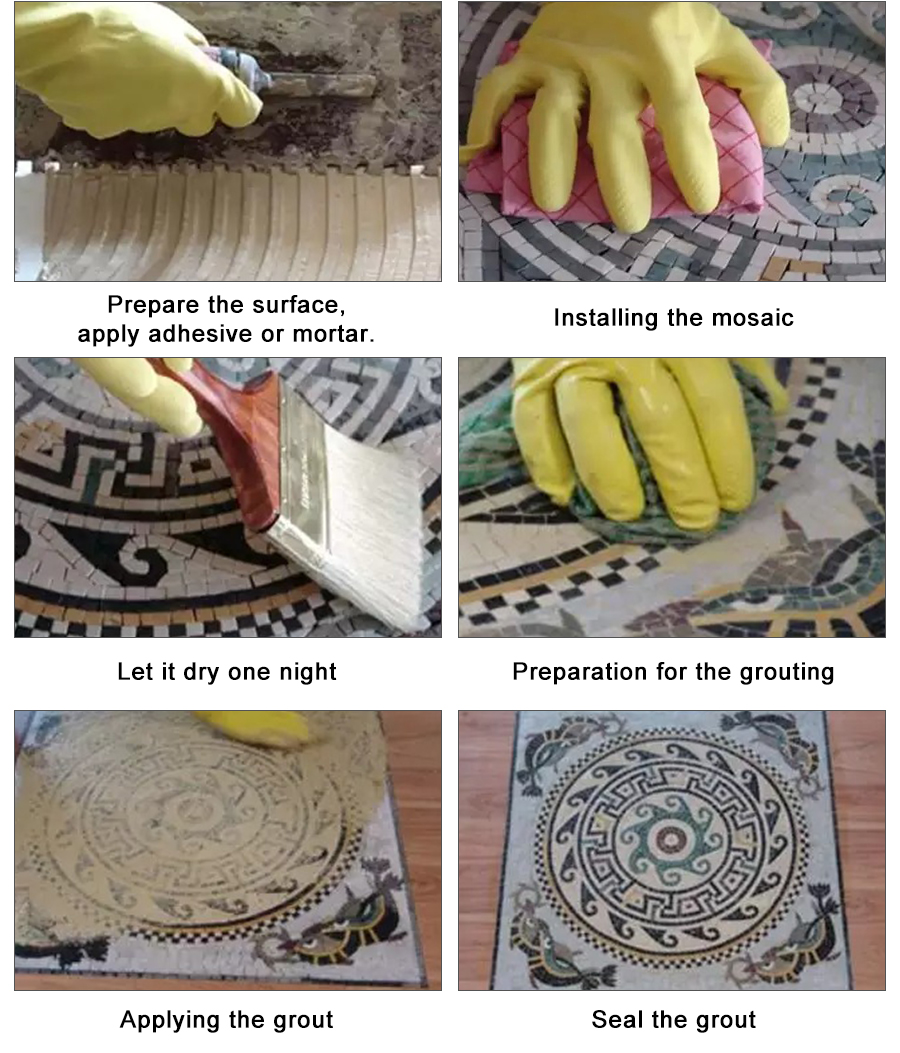 How to clean and maintain the product?
Clean tiles with a soft cloth or sponge and a PH neutral non-abrasive cleaning solution
Can I ask your for design?
Yes you can! Share the information about your project, your idea and we'll be in touch, follow this link to get started.
Shipping:
Shipping costs will be determined by size, type, and location.
The size of each cell is about 0.2 inches or 0.5 cm. The plate thickness is about 0.2 inches or 5mm. Weight is about 1.5 kg. Mosaic is signed from front and back. It comes unframed.
The shipping is safe too. Mosaic will be rolled in thick furniture foam and put in a tight chipoard box.
About Packing:
Package1: Rolled into a tubular reloading wooden box.
Package2: Cutting into pieces of 500×500 or 800×800,and packed in the box.