Private villa courtyard building pool
Product Detail
Feedback now
Product Overview
Item: Private villa courtyard building pool
Surface treatment: Glossy or matte
lose piece size:25x25mm
Cheep size:317x317mm
Thickness:4mm
Gap:1.5MM
10 pieces equals 1 square meter
Installation:Net or paper
Weight:1m2= 9.5KG (20.7 lbs)
Package:Neutral cartons packed with pallets.
Facility: We have glass furnaces, glass cutting machine, injet machine and with big cutting machine, polishing machine and water jet machine so on.
Material:We have a crystal glass, whole body glass, glazed glass, hot melt glass, and ceramic and stone/Marble materials, these materials can be used to decorate the pool bottom and the wall.
Dealle de empaque
Datos generales por ficha
Medidas(cm):2.5x2.5
Datos generales por hoja
Montadas en:Malla o papel
Dimensiones(cms):31.7x31.7
Junta entre fichas(mm):1.5
1 hoja equivale(㎡)0.1
Datos generales por metro cuadrado
1㎡ equivale(hojas):10
Peso(kgs):9.5kgs
Estos datos son aproximados.
Para calculos exactos tome los datos delas cajas
(ya que el empaque puede variar a teaves del tiempo)
Order Process:
1:Provide the size of the pool, confirm the materials, colors, patterns, specifications, etc. you need
2:Our designers will make an effect picture to confirm your opinion.After confirming the plan, we can provide the sample for free to confirm the quality.
3:After confirming all the details, we will give you a contract, then you need to pay a 30% deposit of the total amount, we will arrange production after receiving the deposit.
4:We will take a photo to confirm after the production of the goods is completed.
5:After the inspection is completed, we will pack the package and after receiving the balance, we will arrange the shipment.
Related Products: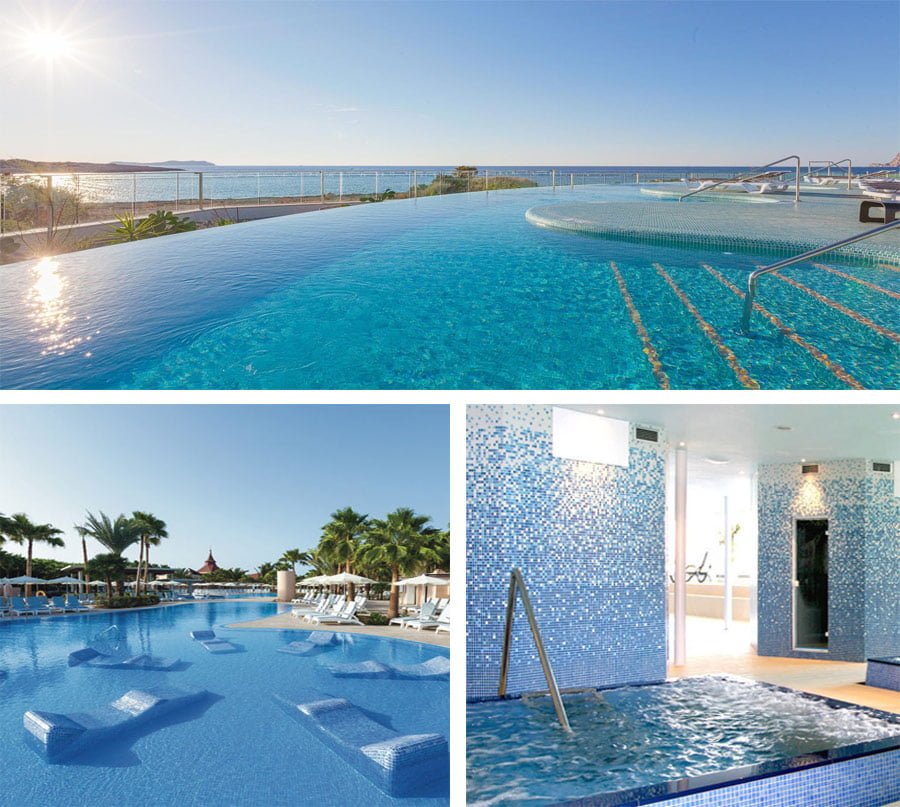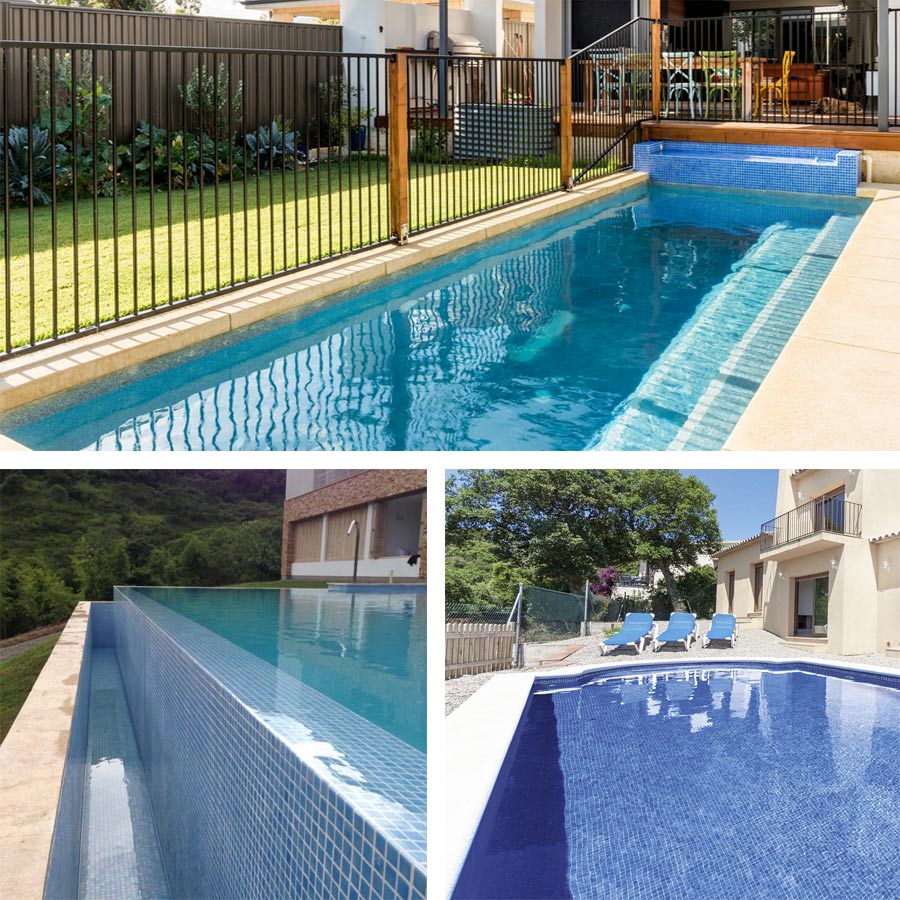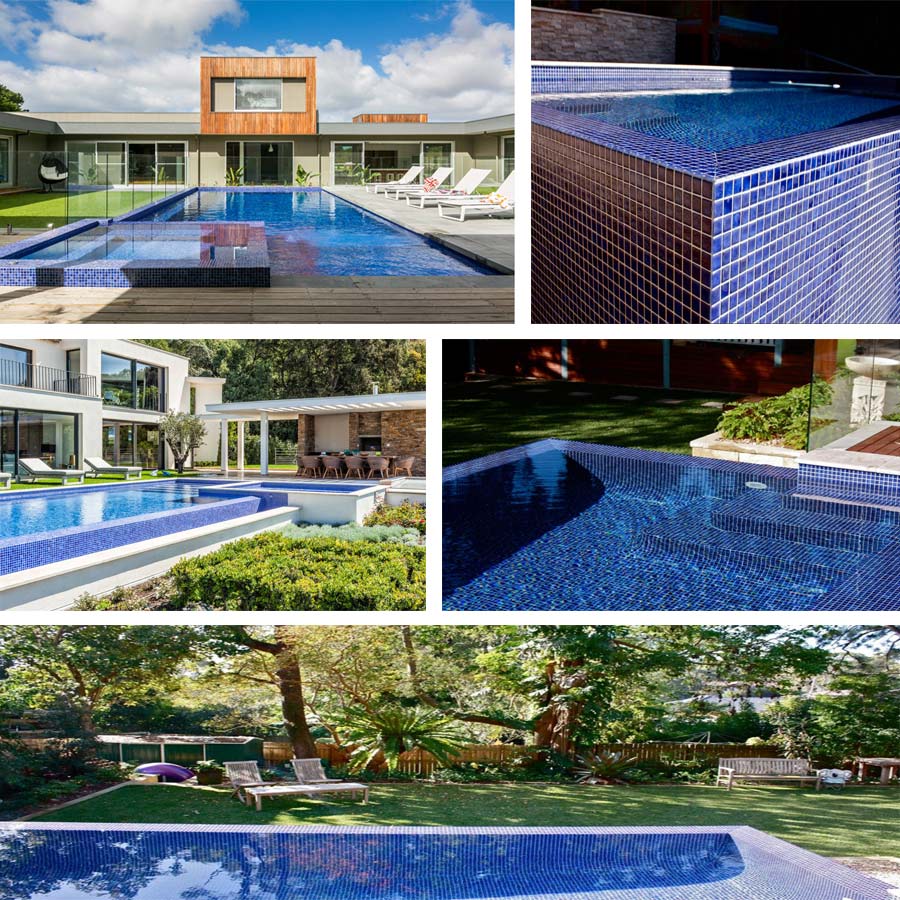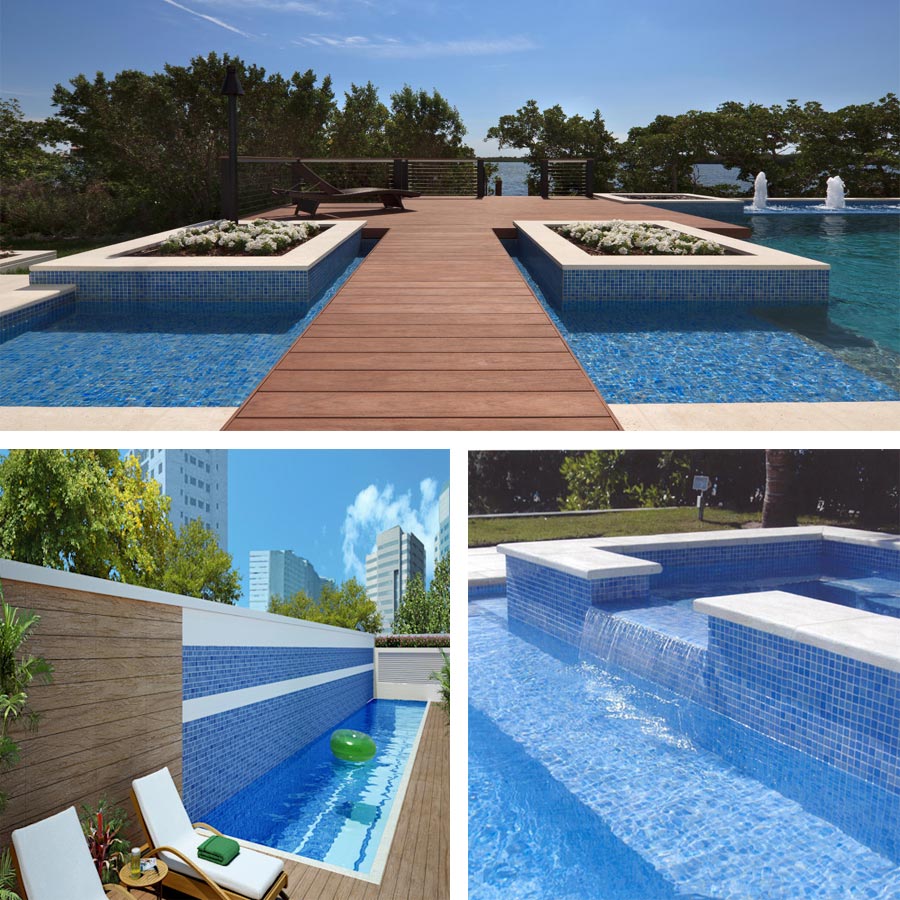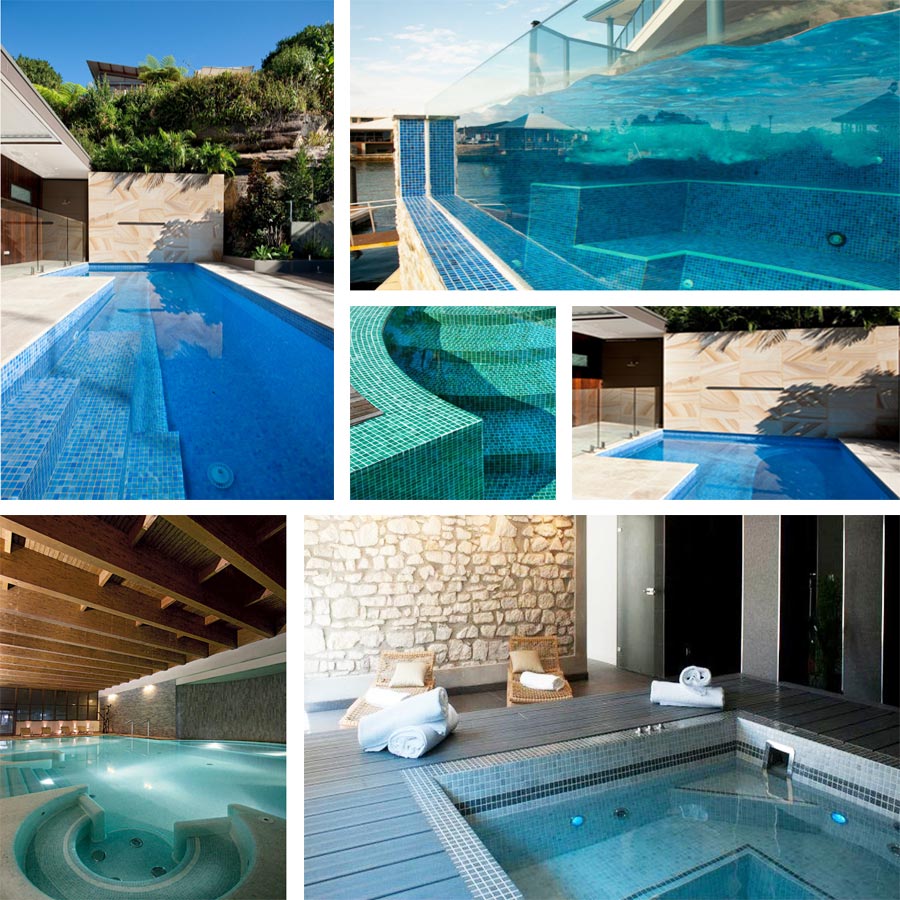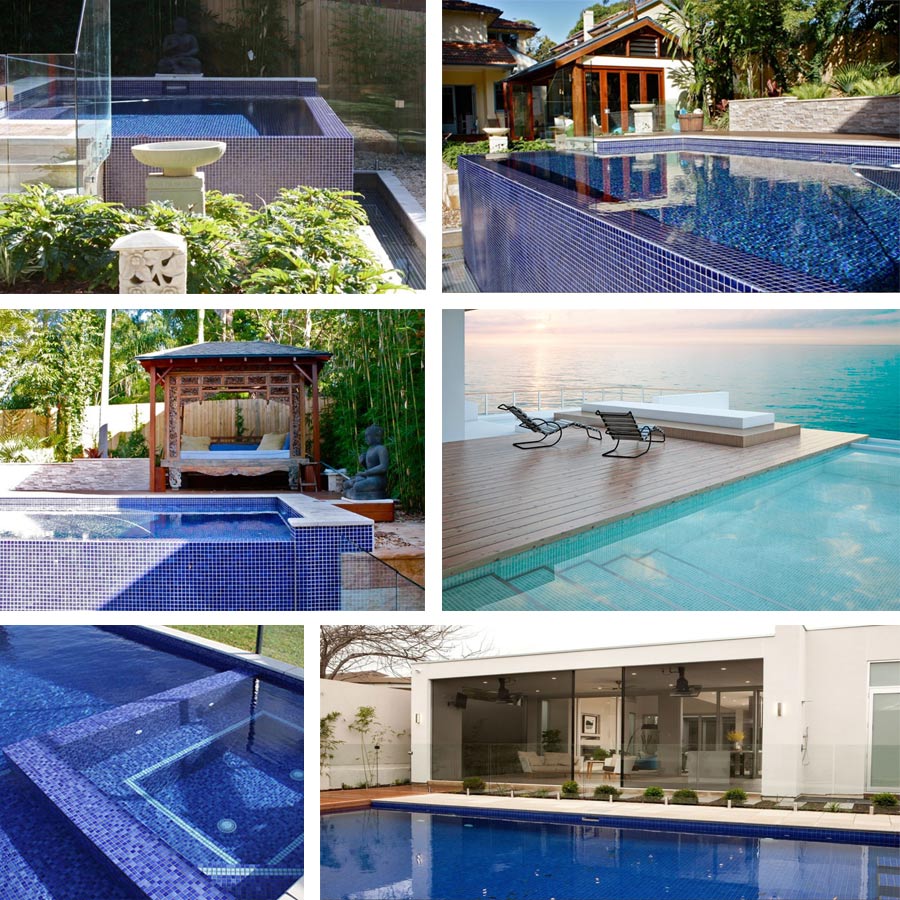 Same type of product: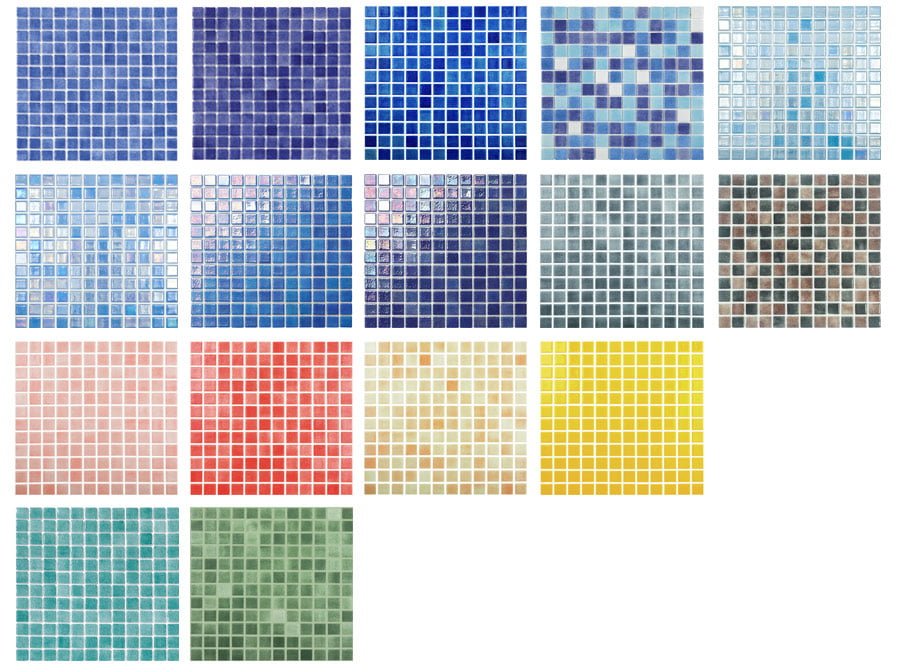 FAQ
Can I choose the color or pattern I like?
of course can! You can contact us and tell us your thoughts.
What is the area of use of this product?
This product is mainly used in outdoor swimming pools, but also in indoor pools, spa pools and bathrooms.
Is your material durable in outdoor sunlight and snow? Is your tile safe for outdoor use?
Our materials can be used in outdoor environments, and their acid and alkali resistance makes them suitable for outdoor swimming pools in sunny or rainy environments, and they are extremely durable and will not fade.
Product recommendation