Mosaic, a small piece of tile used in building to form various decorative patterns. Nowadays, mosaic is gradually integrated into the interior design. The most widely used space for mosaic should be the bathroom in the home.
A silver-white mosaic on the wall, combined with the pure white bathroom, is particularly eye-catching.
The shades of black and white and gray shades highlight the style.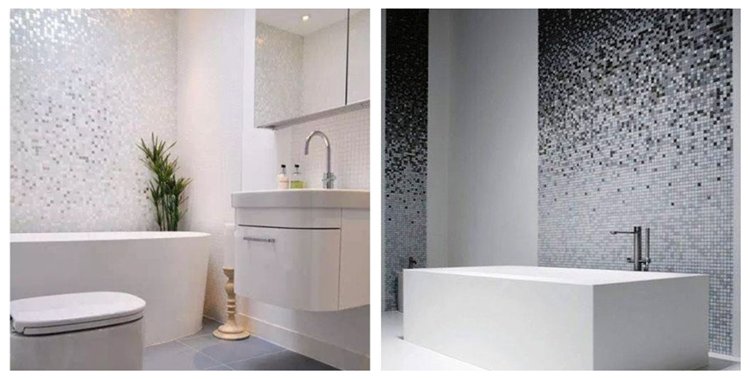 The classic mosaic style, spliced ​​randomly, does not look messy, but appears more calm and restrained.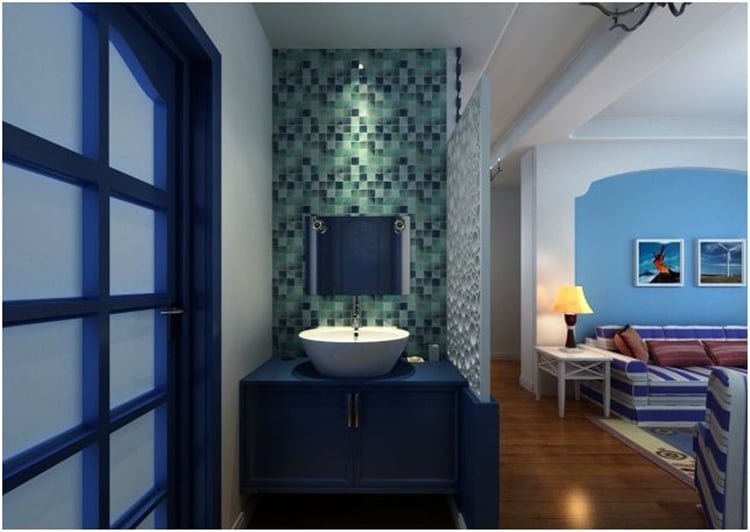 When the mosaic is spliced ​​into an art painting, the time in the bathroom is just enjoying.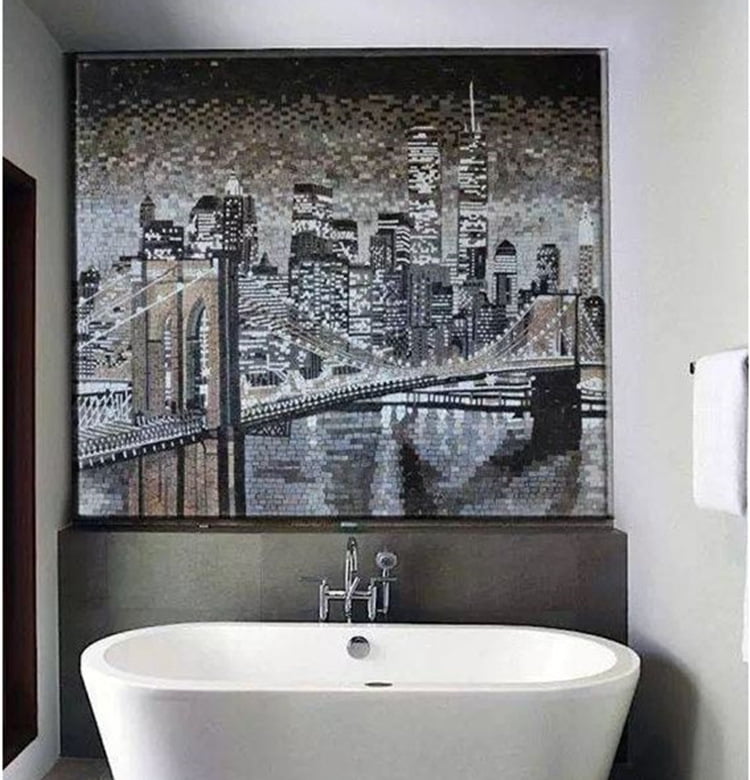 If you do not want to decorate the entire wall with mosaics, you can only choose to affix the slender strip-shaped mosaic wall tiles in a small area, such as the groove on the wall for toiletries.
Mosaic is widely used in small indoor floor, wall and outdoor large-scale wall and floor due to its small and exquisite and colorful features. Mosaic can be used for some puzzles due to its small volume, producing a gradient effect. So it is not only used in the bathroom, it can also be applied to mosaic elements in other spaces in the home
In the living room and dining room, a large area of ​​mosaic and furniture are perfectly connected, without losing the beauty.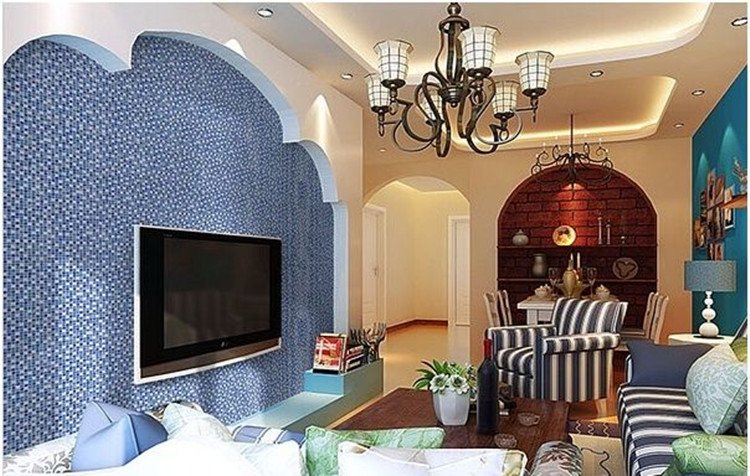 Mosaic mosaic outside the fireplace is also a beautiful scenery.
The application of the mosaic in the work room or study can also show personality.
Mosaic is changeable but not messy. The beauty of expressing order by using gradients and mixed colors can form a wonderful visual art. This is the charm of mosaic.
We are a mosaic manufacturer from Foshan, China. We specializing in the production and sales of mosaics. Our products include marble mosaic tile, mosaic floor tile, glass mosaic tile, vintage mosaic tiles, etc. If you want to peek into the art of mosaics, please contact us