Gustav Klimt

"

The Kiss

"

Glass Handcrafted Mosaic Mural Reproduction
Fan of Gustav Klimt? Looking for affordable reproduction of his paintings? Can't trust emerging artists with a long lasting painting reproduction? Featuring one of Gustav Klimt's most impressive paintings The Kiss" with unique and natural ornaments and tile colors. The Kiss (Lovers) was painted by the Austrian Symbolism painter Gustav Klimt between 1908 and 1909 the highpoint of his "Golden Period" when he painted a number of works in a similar gilded style. "
The reproduction of this masterpiece to mosaic was made by hands of a professional artist who carefully worked on it. Piece by piece he assembled this mosaic using mosaic tiles preserving its authentic look. This full version of the Gaze shows two people in a passionate embrace. Around them a wave of square and circular shapes made from brown and grey coloured tiles. The use of blacks greys browns and blues is a true reflection of the attention to colour of the original piece.This fully hand made mosaic is stunning success of creativity! It would add value to any wall wherever it is placed.
Product views: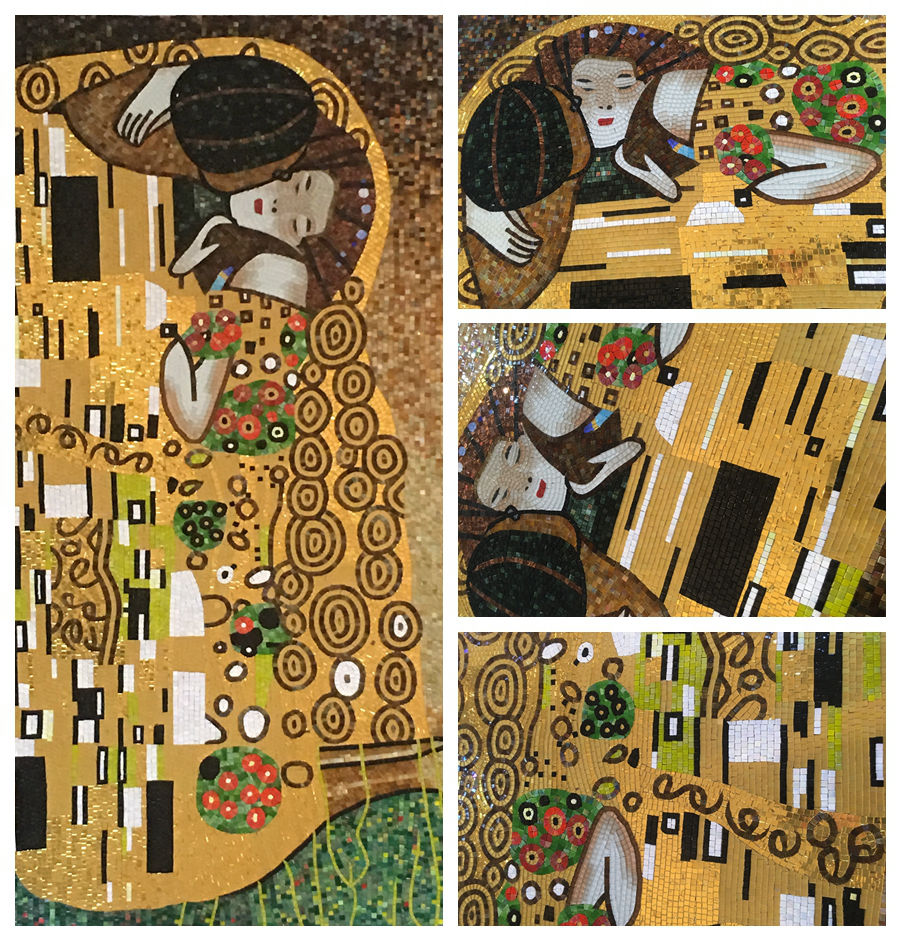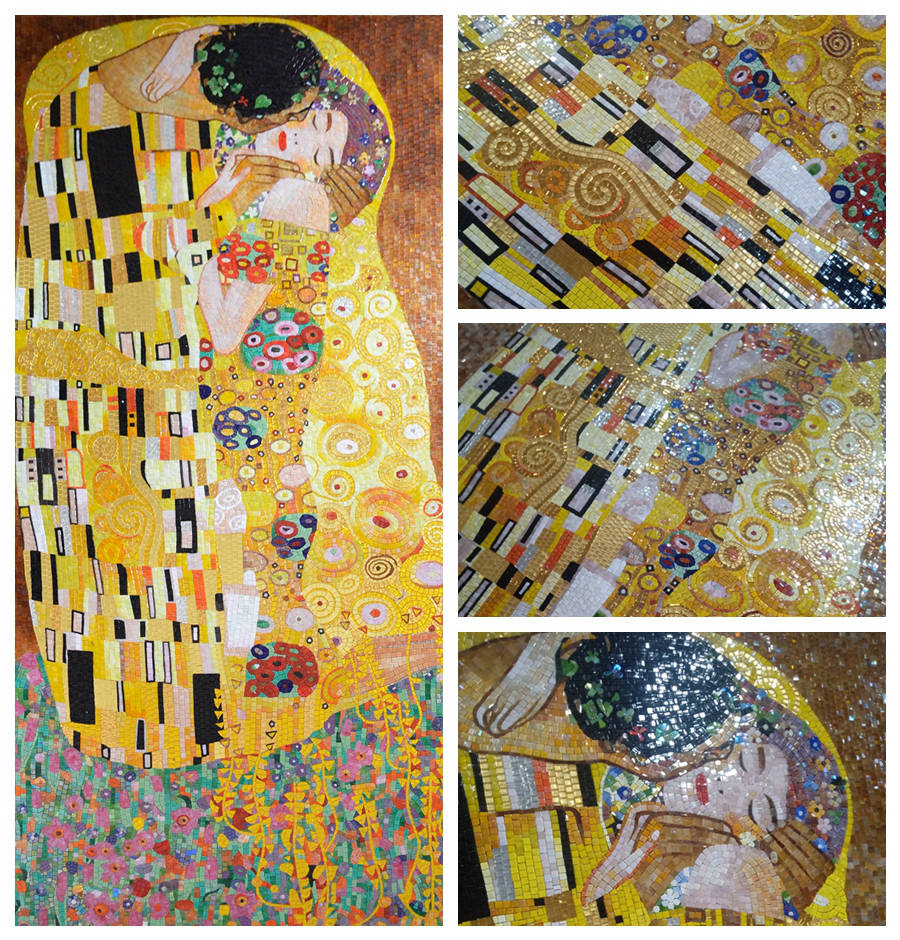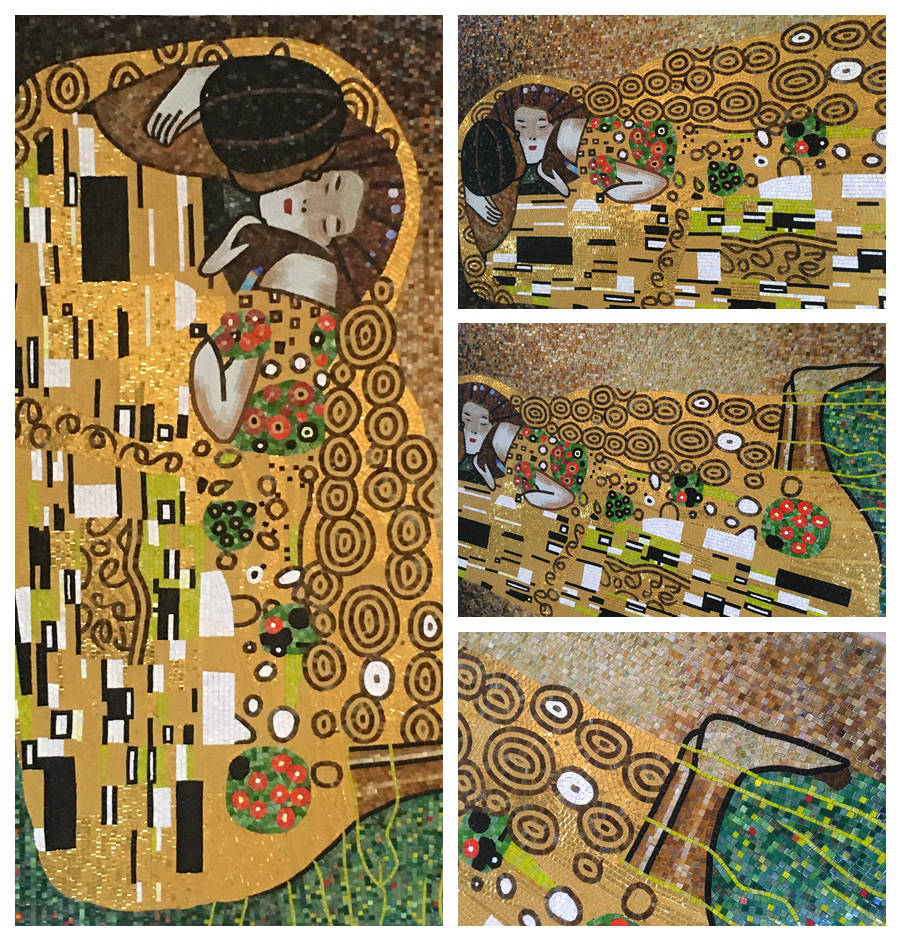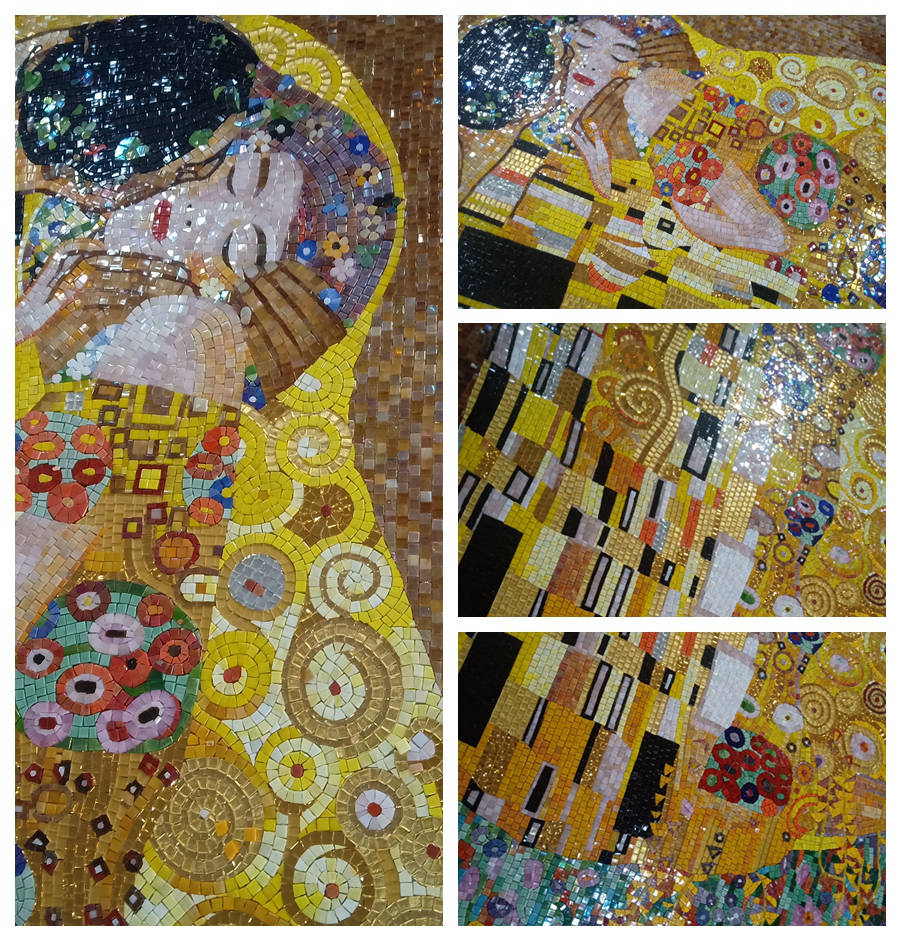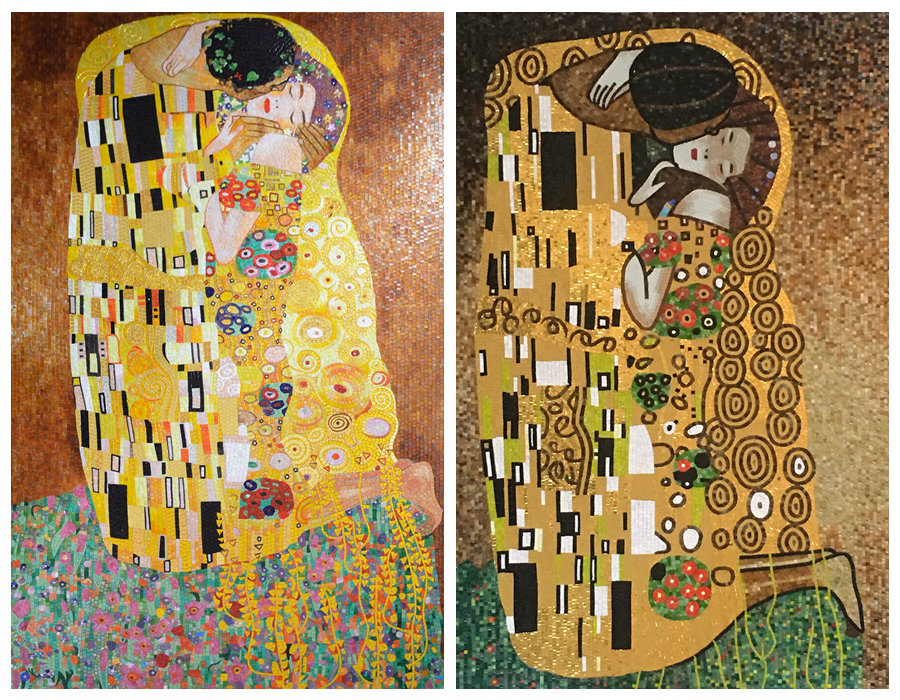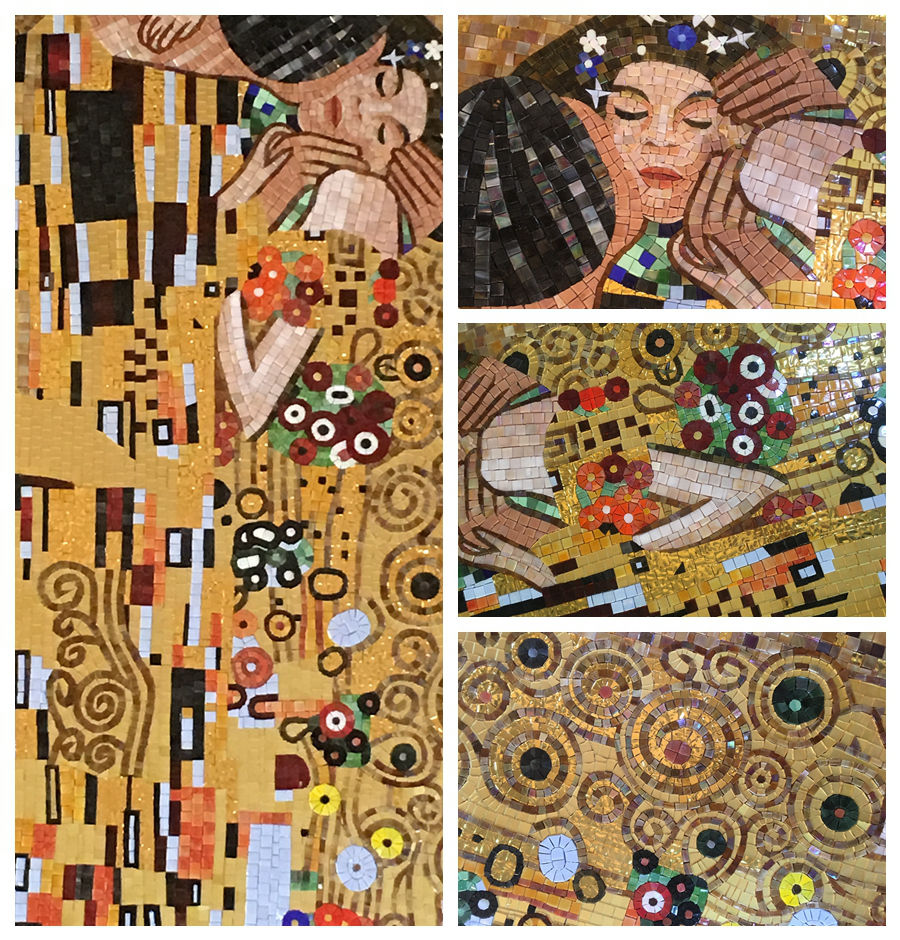 Sq.Ft. :It all depends
Mosaic Count :8257741
Backing: Your Mosaic comes on a mesh Backing
Mosaic Uses: Floors, Walls both Indoor or Outdoor as well as wet places
Mbinu: Handmade
Vitambulisho: