The tile business is all about the details. The ceramic tile for sale is essential for every home because it normally gives the most direct feeling of comfort. There are a bunch of porcelain tiles manufacturers on the market, so how to choose the right tile product is crucial for every home improvement, which is not a task to be taken lightly before investing and laying the tiles. Therefore, we have rounded up 8 points you need consider when choosing the tile, hope this tile guide can help to reduce the trial-and-error.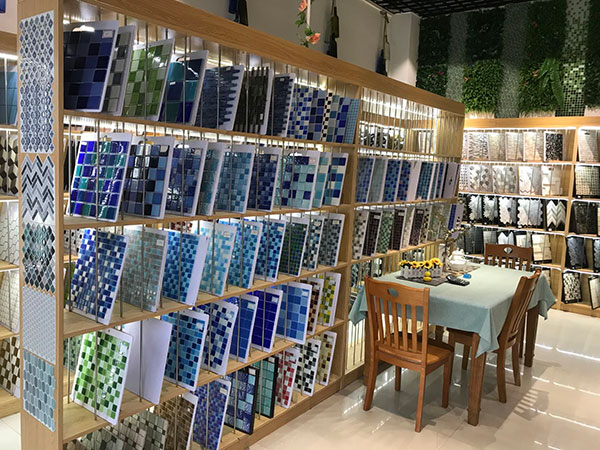 8 points to pay attention to when selecting the tiles
Here are the 8 reasons you should know. The things you considered are all about the tile size, room size, color, grout, texture and pattern, and all of these aspects can be realized by choosing tiles.
Before You Start
The first thing to be considered is that you need to think about the style of your room. It is better to select the images of tiles you like by magazines and online, or ask the professional tile manufacturer for some guidance.
Tile Size
The tile size varies depend on the areas. Normally, small-sized tiles are suited to small residential areas such as toilets, kitchens.
Room Size
It seems that large tiles have the characteristic of making room feel larger and airier. Besides, in order to seem more cohesive, the floor tiles can be used on the wall. However, you can use wall tiles on the floor because the floor tiles with a harder glaze are made of harder materials to bear traffic. If the tiles are used in the small room, the light-colored tiles are ideal option to make the space feel bigger from visual effects. When it comes to a large room, more options of tiles are offered: from light to dark.
Colour
The tile color is consistently adaptable to the specific area. Try to think about the general feeling you expect when you are tiling. What kind of feeling you want to achieve?It's serene and relaxing or atmospheric and moody? No matter what effect you want, there must be one style of tile can meet you needs.
For example, going for colors that blend well together is ideal for bathroom when you want a restful relaxing setting, while choosing colors that contrast is a great option for kitchen when you might need a more vibrant one.
Grout
There is no doubt that the right grout color plays an important role in the laying the tiles. A contrasting grout can make the lines and design stand out, while a grout in a complementary color will slightly affects. Make sure that the grouted areas are sealed to prevent staining.
Texture and pattern
Whether it is matt or a polished finished one, each has its merit. Many of households prefer glazed tiles for their home's flooring and walls for clean easily, while a natural terracotta tile without glaze might need a seal to prevent staining.
Natural Lighting
It seems that a gloss tile can reflect the light, which is widely used in the dark place. Off course, so does a light colour.
In the end
Make sure the style in different room combines perfectly and harmoniously. After all, the aesthetic really matters.

When you are in the market for the tile business, as an experienced tile manufacturer, we hope this brief tile guide can help you.

Tags: Porcelain Tile Manufacturer, tile business, Tile Guide