Handcrafted Mosaic mural suppliers for wall
Product Detail
Feedback now
Handcrafted Mosaic mural suppliers for wall
Product Overview
Item:Handcrafted Mosaic mural suppliers for wall
Material: glass,and we have marble(natural stones) ceramic of you to choose.
Surface treatment: Glossy or matt
Size: customized to the size you need.
Thickness:4mm
Weight:1m2=8kg(17.4 lbs)
Material: glass,and we have marble(natural stones) ceramic of you to choose.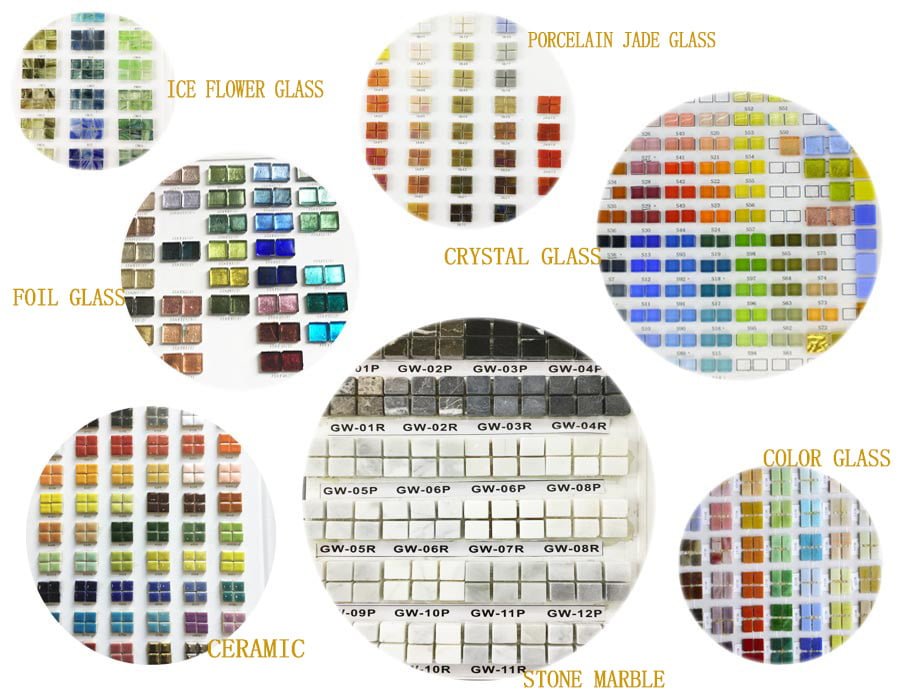 Applicable scene:Uses and display locations are unlimited!
Production time:customizedof the design, it will take some time to produce (approx. 3-4 weeks) .
Our advantage:
1.100% Hand Made
2.Easy to Install
3. Color and Size can be Customized
4. We are leading manufacturer of remarkable collection of Glass, ceramic, marble (natural stone) and Handmade Glass Mosaic Tiles.
5. Craftsmanship has over 10 years of experience and high quality products.
6. If you don't know what you want, we have a lot of styles and patterns to choose from.
Our workshop:
The worker is making the handcrafted mosaic.
Clients'case: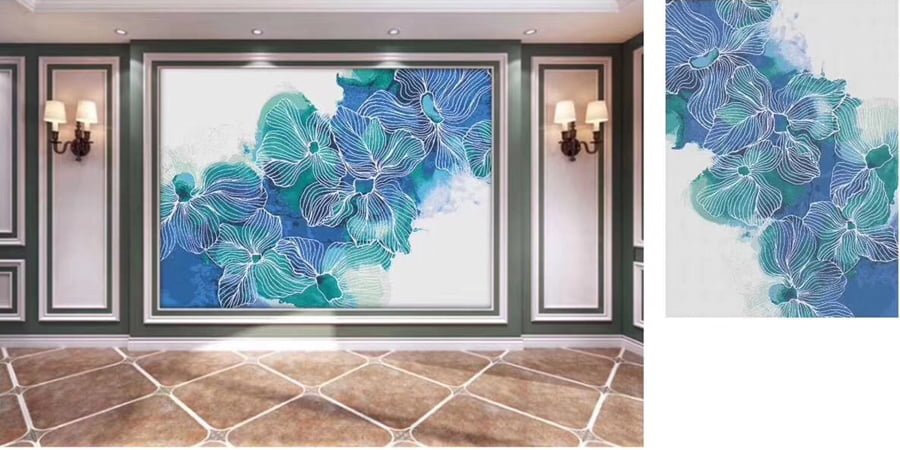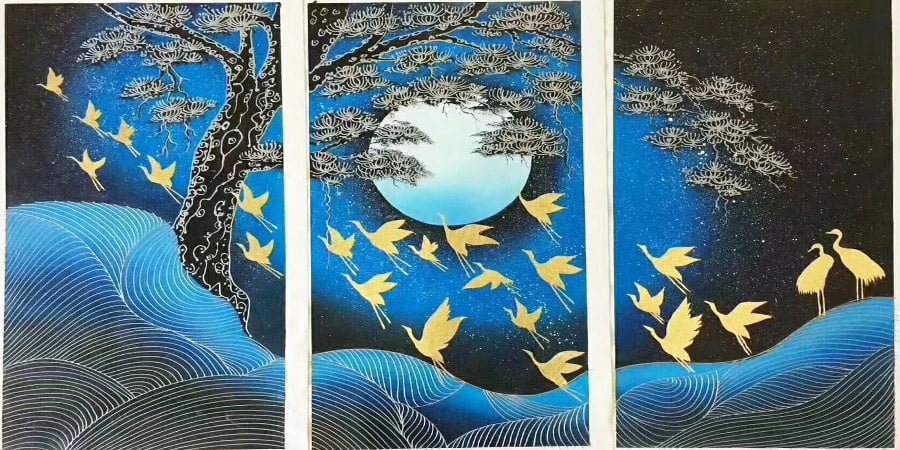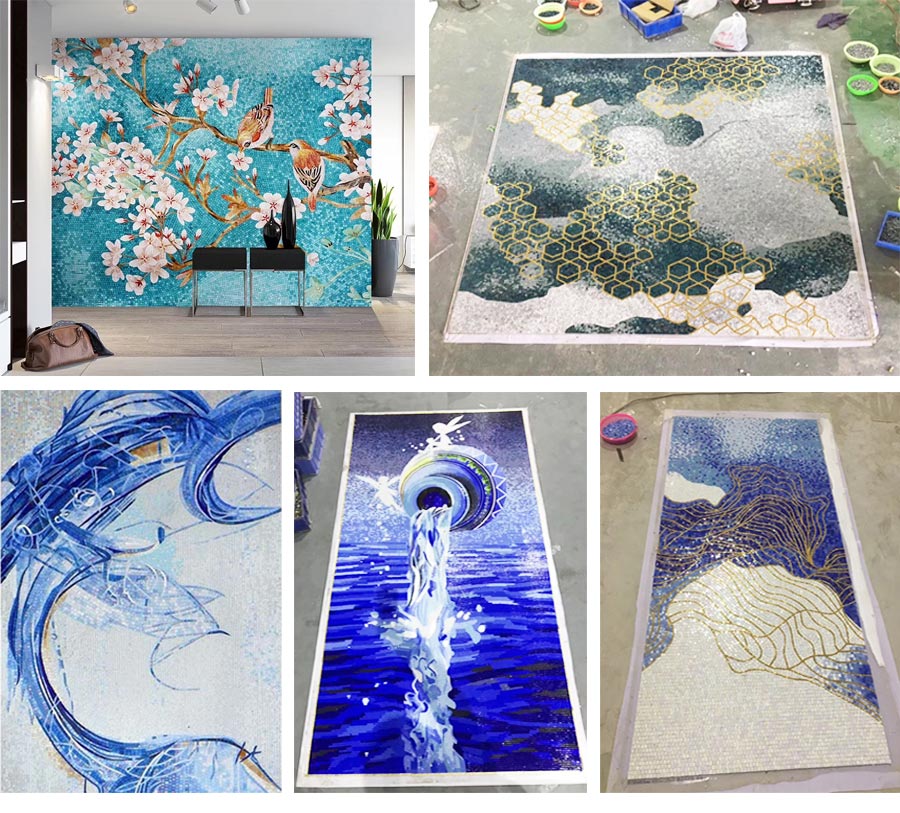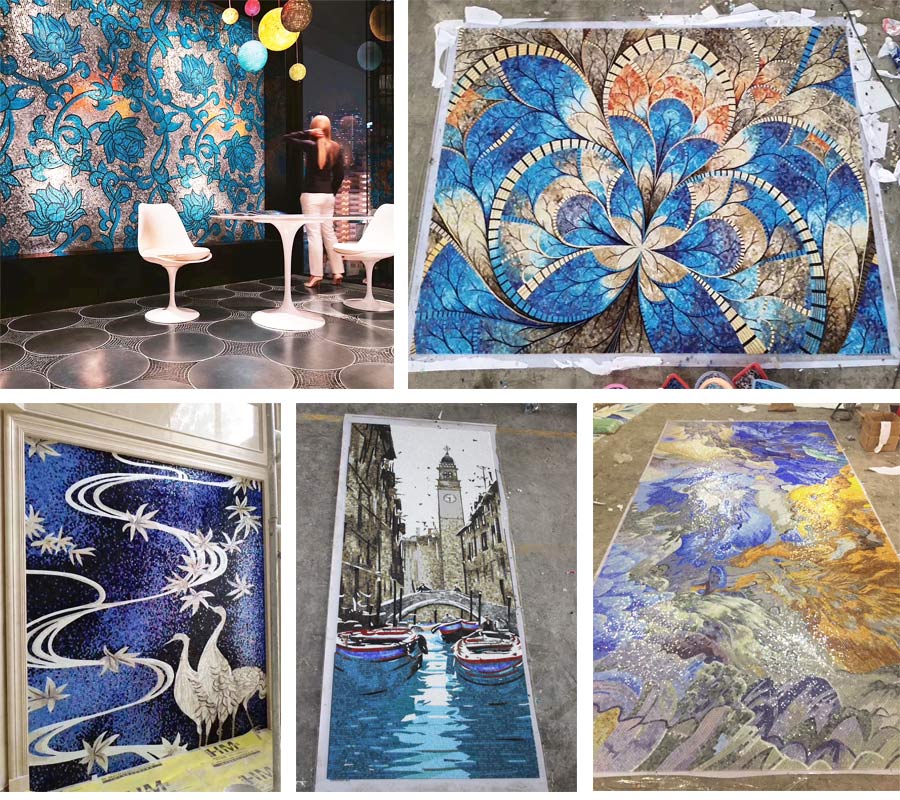 FAQ
How to process the order?
1ST STEP. CHOOSE THE DESIGN YOU LIKE FROM OUR WEBSITE.

2ND STEP. MEASURE YOUR WALL AND PROVIDE US DATA.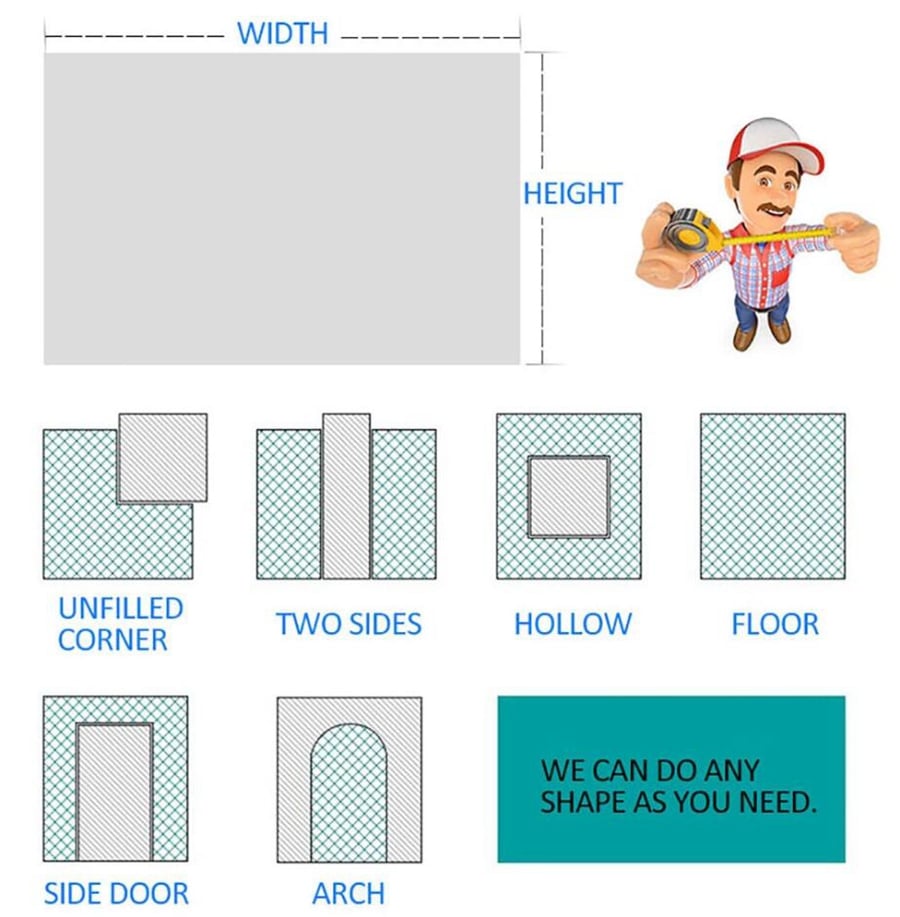 3RD STEP. WE WILL MAKE A DRAWING ACCORDING TO MURAL SIZE AND ASK YOU TO CONFIRM.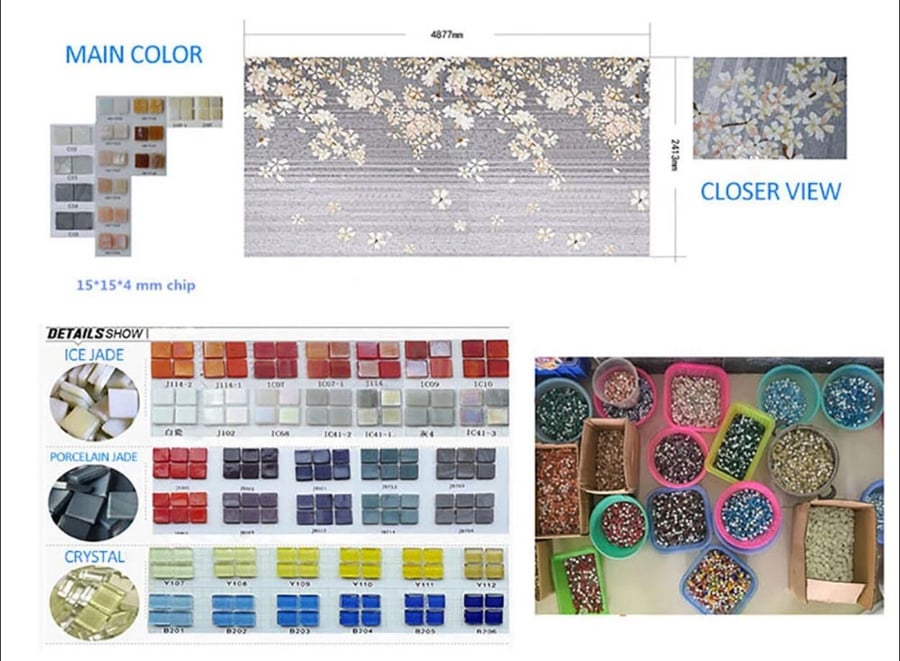 4TH STEP. OUR ARTISTS 100% HANDCRAFTED ACCORDING TO DRAWING.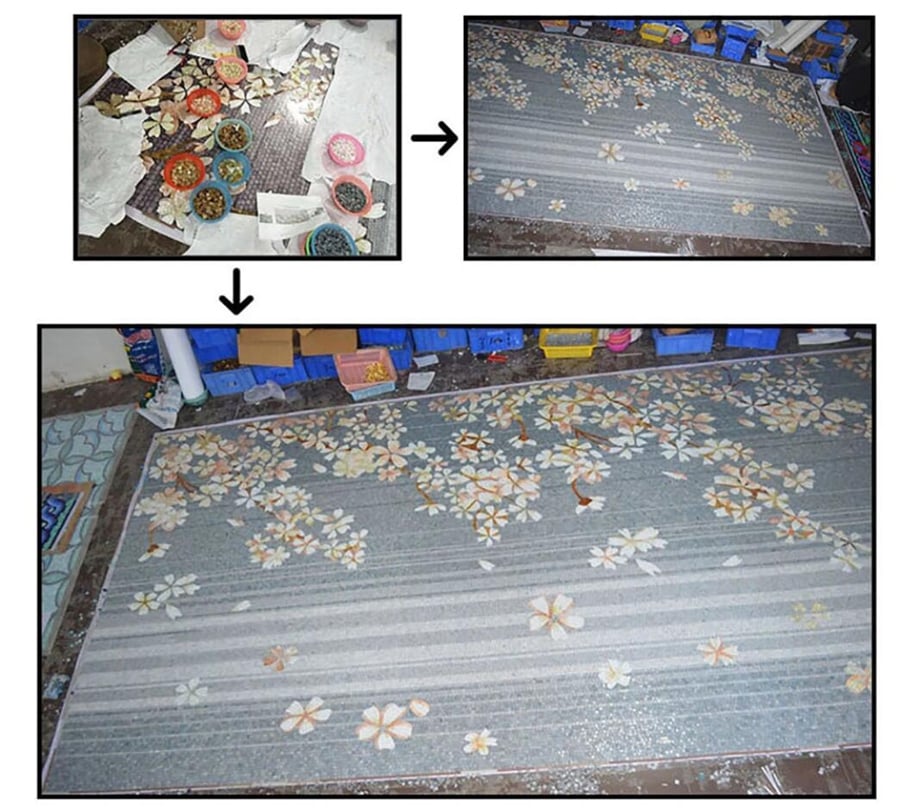 5TH STEP. AFTER FINISHED MURAL COMFIRMED IS OK! WE WILL DIVIDE IT INTO SEVERAL PARTS, NUMBER THEM. TEHN PACK THEM INTO A STRONG PLYWORD BOX FOR DELIVERY.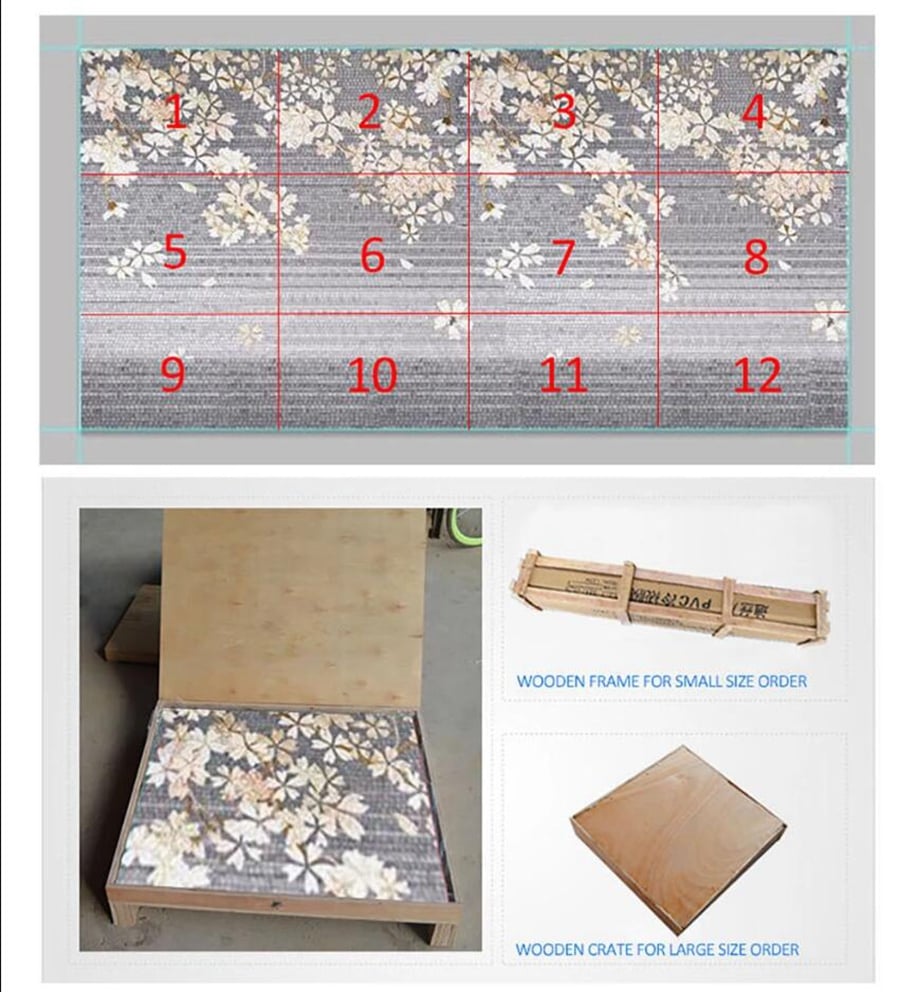 IF YOU LIKE OUR PRODUCT,WELCOME SEND US INQUIRY TO KNOW MORE THEN ORDER.
How do I clean/maintain my tile? What products are safe to use on handmade tile?
Sealing your tile and grout upon installation is a great way to create a durable surface for your tile. For cleaning, we like environmentally friendly, non-acidic, non-abrasive cleaners, with softer textured cloths or sponges.
What if I want a pattern or color that I don't see?
Tell us. One of the great things about handmade tile is the level of customization you can do. We love experimenting with new colors and pattern, so we're always up to any challenge.
How much is your tile?
Our tile ranges in cost per square feet, depending on the pattern and quantity you order.
Do you ship internationally?
Yes, we ship internationally! By Vessel, DHL/TNT/FedEx express, air freight etc.
Shipping & Lead Times:
Shipping:
Shipping costs will be determined by size, type, and location.
Lead Times:
Our tiles are made to order just for you. Please contact our salesteam to discuss your project needs.
About Packing:
Package1: Rolled into a tubular reloading wooden box.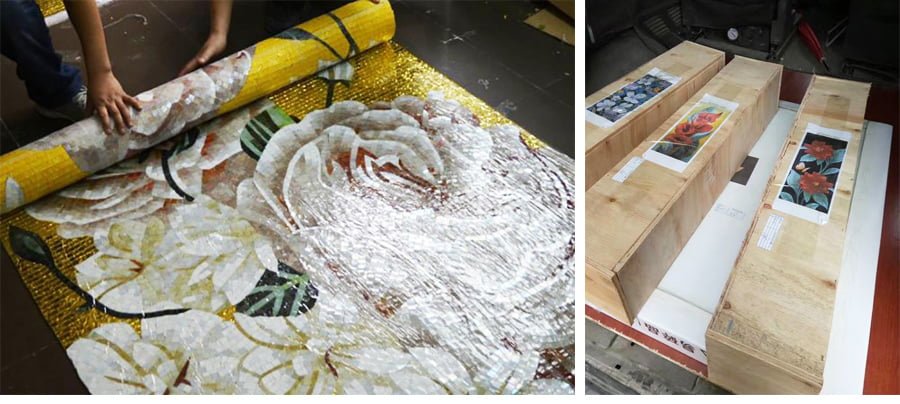 Package2: Cutting into pieces of 500×500 or 800×800,and packed in the box.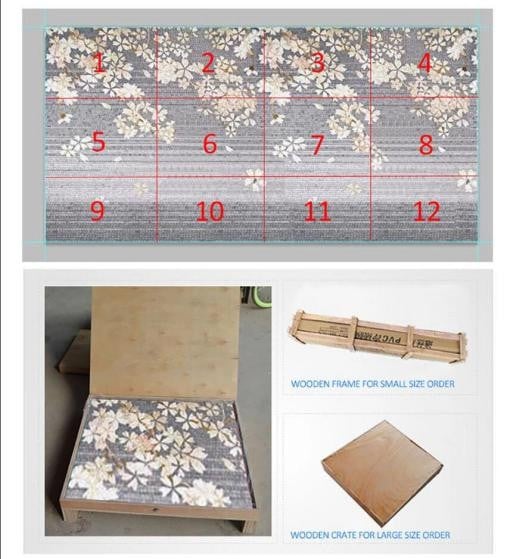 Tile Finish:Mixed Finish
Backside process:Mesh backing