Decorative swimming pool ceramic tile
Product Detail
Feedback now
Decorative swimming pool ceramic tile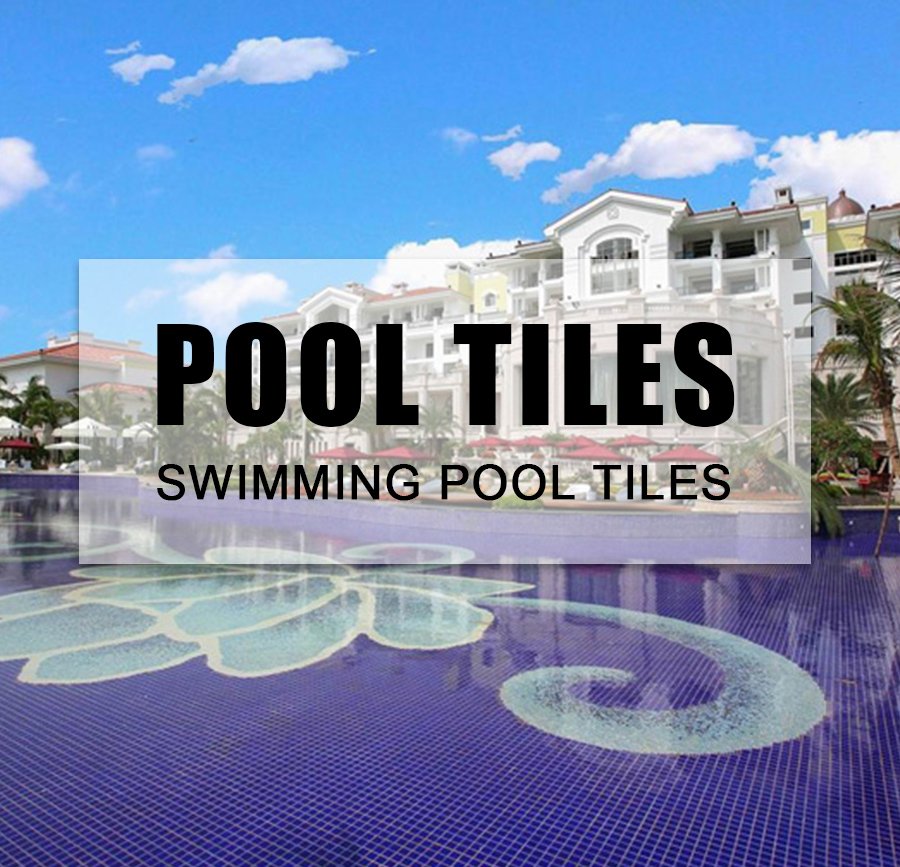 Item:
ceramic swimming pool floor tiles
Surface treatment:
Glossy or matte
lose piece size:
23x23mm and 48x48mm
Cheep size:
306x306mm
Thickness:
6mm
Gap:
1.5MM(10.68 pieces equals 1 square meter)
Installation:
Net or paper
Weight:
1m2= 10KG (22 lbs)
Package:
Neutral cartons packed with pallets.
20 pieces / carton, 1.873 square / box, 21.5KG / carton.

The surface of the ceramic mosaic is a layer of glazed surface, which has many forms of expression, such as solid glaze, crystal glaze, simple ice crack, thick ice crack, high-grade ceramic mosaic series.
Solid color glaze cost-effective, affordable, long service life.
Crystal glaze ceramic mosaic is generally used in resorts, hotel swimming pools, villa swimming pools, color lines are varied, there are lightning lines, water ripples, etc. After the paving, the texture is rich and durable.
The ice crack ceramic mosaic pattern has a crack effect, as if the water in the pool has collided with the mosaic, the glazed surface is intact and crystal clear, and the underglaze has a crack effect.
The whole body ceramic mosaic brick body is covered with rich colors, matt has a non-slip effect.

This product uses pure natural raw materials, environmental protection, no radiation.
Commonly used specifications are: 48X48MM, 23X23MM, 73X73MM, 98X98MM. The thickness is between 5.5-6MM, the thickness is large, can increase the filling space of the caulking agent, the caulking agent is not easy to fall off from the mosaic gap, the safety of the mosaic is more High, it is less prone to large areas falling off and falling bricks.
The products of the ceramic series are rich in color. By designing the brightness and purity of the color, the level of the pool space is defined, the sight of the swimmers is guided, and the flow of sight is formed to form the beauty of the pool.
Our designers are good at combining the characteristics of characters, lines, shading and inscriptions with the color characteristics of the pool to reflect the layering and sequence of the pool space, thus achieving a high degree of harmony between the pool, people and space.
The key color of the swimming pool is mainly the pool tiles. The colors of our pool tiles are divided into warm color, cool color, natural color, fresh color, bright sunlight color and natural gray. The rich products provide sufficient specifications and colors. It can meet the design of different aesthetic style swimming pools.